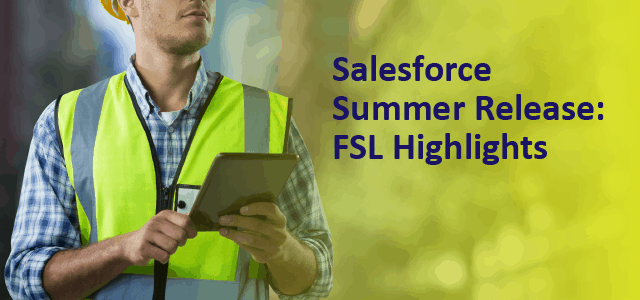 Salesforce Summer Release – FSL Highlights
As Ad Victoriam's consultants continue to delve deeply into Salesforce's Summer '19 Release highlights (read our recommendations for admins and Einstein Analytics), we're highlighting some awesome enhancements you can initiate now regarding FSL (Field Service Lightning).
The 411 on Field Service Lightning Management
FSL is designed to connect your workforce and enable them to deliver intelligent and productive on-site service. It allows for faster delivery and smarter and more personalized service from the phone to the field on one platform.
More specifically, here's just a few things FSL software can do:
Resolve field service calls faster
Boost the productivity of employees in the field
Automated appointment scheduling
Manage agents, dispatchers, and techs
Get real-time operations visibility
Optimize mobile workforce allocation
Keep customers updated at every step
The Salesforce FSL Highlights
Upload Multiple Images to Get the Full Picture
AdVic Overview: Easy to add multiple pictures from the phone.
Salesforce Description: Use your image upload flow to capture and select several images at once. Swipe to move between images or see all of them together in the gallery view. In each image's detail view, you can add a description or delete the image.
Note: This change applies to Field Service Lightning for Android and iOS in Enterprise, Performance, Unlimited, and Developer editions.
Create and Manage Service Crews with Crew Management*
AdVic Overview: A better view for Service Crews.
Salesforce Description: Quickly create and manage service crews using the crew management tool, which was previously in beta. Use the new service crew wizard to create a crew, and find the right crew members for the job with smarter search results. Search now considers resources' operating hours and availability in addition to their skills.
Select a Scheduling Policy When Booking Appointments*
AdVic Overview: Improve appointments.
Salesforce Description: Enjoy greater scheduling flexibility by choosing a scheduling policy directly from the Book Appointment and Candidates Chatter actions.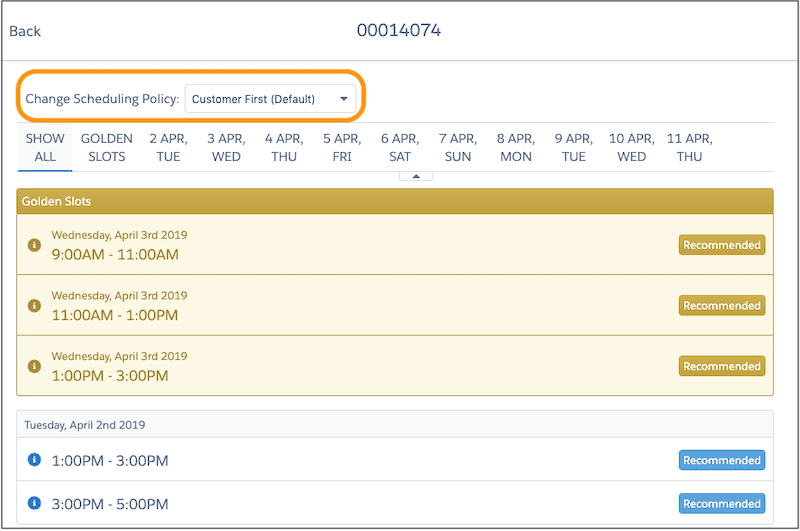 See Further into the Future on the Gantt*
AdVic Overview: Better insight and scheduling.
Salesforce Description: View up to six months of your team's schedule on the Gantt with the new long-term view. Choose how many months to display, highlight weekends to aid scanning, and apply a multi-day appointment filter. Keep things tidy by showing only appointments and absences over a certain length. We're also introducing a two-week view for mid-range planning.
*Applies to Lightning Experience and Salesforce Classic in Enterprise, Performance, Unlimited, and Developer editions with the Field Service Lightning managed package installed.
Read how FSL was a part of a recent Salesforce Service Cloud, Community Cloud, Mobile, and Lightning Experience solution successfully implemented by the Ad Victoriam consulting team, here.
Lastly, if you would like to find out what Salesforce solutions are right for your company, talk to a certified Ad Victoriam consultant today. We're committed to helping you find long-term, future-proof solutions that grow your business.
Subscribe in a reader