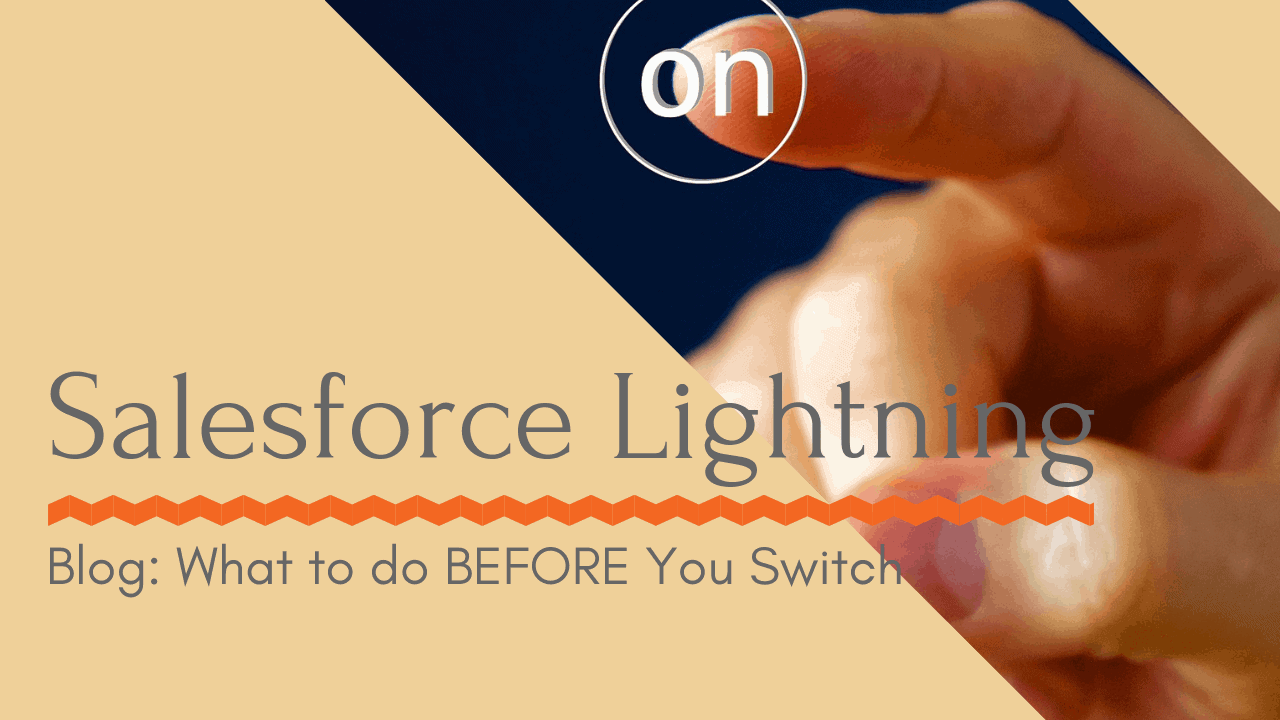 Salesforce Lightning: What to do Before You Switch
Our three-part Lightning Experience series continues with things to consider before you push the switch button. In part-one, we shared four reasons why switching makes sense for growing businesses. Now that you are thinking about switching, there are things you need to consider before your push that button.
Find Out if You're Ready for Salesforce Lightning
Best way to find out if your organization is ready, is to take the Lightning Experience Readiness Assessment. You'll receive a personalized report that details what needs to be done to prepare for the change. It may indicate that your Salesforce platform is ready for the Lightning Experience or that there is work to be done prior to launching Lightning for your users. We can review your report with you to help guide you on next steps.
To run the report: <Set Up>, click in the <Lightning Experience Migration Assistant>, click <Check Readiness> tab, click <Check Readiness> and follow the prompts. Your report will be sent to your inbox within a few minutes.

Make a Salesforce Lightning Migration Plan
The results of your Lightning Readiness Plan provides you (and/or your Salesforce partner) with baseline information to develop a strategic Salesforce Lightning migration plan. Your partner then conducts an in-depth discovery of your system and business objectives. As a result, they develop a detailed technical roadmap enabling them to deliver the solution your business needs to reach its goals.
Create a User Adoption Strategy
Switching to the Lightning Experience is a great way to increase and refresh Salesforce engagement. Treat your switch to Lightning as a "new" launch of your Salesforce platform. Here are cool ideas for generating excitement. After reviewing, create your new adoption roll out plan and then work your plan. Be sure to make adjustments based on how well users are adopting Salesforce Lightning.
Want to Know More?
Want to know more about how your company can benefit from Lightning? Watch a 20-minute recorded webinar where we demonstrate productivity examples that will help you decide if switching is right for your business.

Related Salesforce Lightning Articles:
Why Business Leaders are Switching to Lightning
Salesforce Lightning: Top Productivity Features