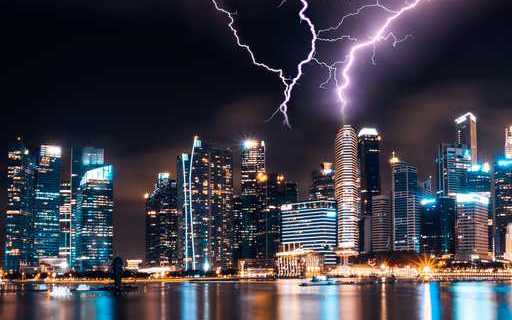 Why Business Leaders are Switching to Lightning
There's a lot of excitement (and questions) around switching to Salesforce Lightning from Classic. Is switching to Lightning worth your time and resources? This is the first of three articles we've written as part of our Lightning Experience series to help you decide and prepare. Let's get started with four reasons why switching to the Lightning Experience may be right for your business.
Reason 1
New Salesforce Functionalities are Primarily in Lightning
Salesforce releases new features and functions three times per year. While Salesforce does continue to provide updates to its Classic version, each release is chock full of exciting new functionality options for the Lightning Experience, many of which are not available in Classic. Two productivity features examples that are only available in Lightning:
Start your day with an intelligent home page. The new fully customizable "Assistant" functionality provides a quick, but in-depth, view of what's trending in your business. The Assistant provides the metrics that are important to you so you can stay focused and quickly move your business forward.
If your team struggles with process consistency, the new "Path" feature will be a winner for you. It enables Salesforce to guide your team through a particular business process, from lead entry to a sale – or any process that is important to your business.
Reason 2
Content, Webinars & Trailheads will focus on Lightning
The greatest Salesforce attribute is that it continually evolves to deliver more features and more functions so businesses reach their goals. With their future focus on supporting the evolution of the Lightning Experience for customers, those who don't switch will surely miss out on the potential Salesforce affords.

Reason Three
The ​Lightning Experience in Salesforce Mobile
Not much to say about this reason, except for… new easy user interface for your team = awesome!
Reason Four
Flexible Lightning Interface Improves User Adoption
Add Rich Text to Lightning Pages to provide and highlight helpful information and training tips to your end users.
Leverage the Tab and Accordion components to present the most relevant information to your users, while hiding the 'noise' they don't always need to see.
Incorporated Quick Actions and Flows into Lightning pages gives users quick access to automation features.

Want to know more? Watch a 20-minute recorded webinar where we will demonstrate what to do before you switch. And, if you are interested, it would be our pleasure to help you determine if the Lightning Experience is right of for your business. Simply complete the form below for a Free Discovery Call – no sales pitch, we promise!
[gravityform id=16]
Related Salesforce Lightning Articles:
Salesforce Lightning: What to Do Before you Switch
Salesforce Lightning: Top Productivity Features