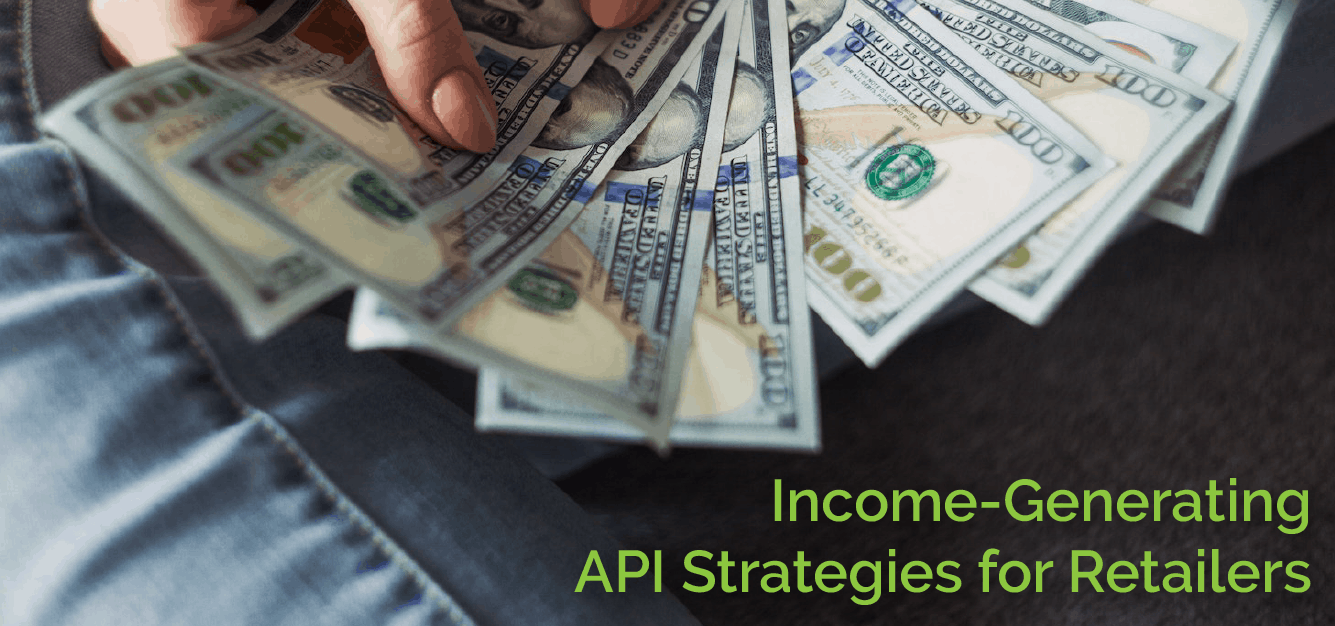 Income-Generating API Strategies for Retailers
Now more than ever, customers are integrating the retail brands they love into their everyday lives. And they are doing it through mobile, web, social, app, and in-person interactions with retailers.
So, what's happening behind the scenes in each of these interactions? APIs (application programming interfaces) are… And that's why it's increasingly critical for innovative retailers that want to reach customers in new ways to develop and execute successful API strategies.
So, when developing your API strategy, here are several steps retailers should consider:
Build a Single View of the Customer
A common problem with a growing business is that you often outgrow the systems that track your customers. With the limited capacity to upgrade and properly synchronize these sources of customer data, many times you end up with small silos of specific data: customers, orders, loyalty, etc. Retrieving that data into a single view is difficult to achieve with conventional tools that are used by most retail businesses.
MuleSoft® is a top platform that can bring these disparate systems together and present them in a single, 360-degree view. This gives you the insight your business needs to truly know your customers. MuleSoft's API-led architecture allows systems to be brought together as needed and utilized as one single powerful tool for retailers.
Optimize the Supply Chain
Using MuleSoft to monitor and control your supply chain will allow for powerful insight into your inventories, orders, and products. Real-time information can be provided to customers, sales teams, operations, or whoever needs to know to grow your business. The power of instant information will translate into more efficient use of your inventories. It will also help you avoid the problems associated with traditional product management tools.

Develop Better Data Orchestration for Reporting
In addition to an omnichannel view of your customers, the same tools and APIs that were created to allow for customer insight can be reused to create an accurate and timely data source for your reporting, accounting, or auditing needs. MuleSoft's reusability means quicker to-market times for your development. That translates into a better bottom line for your IT needs. The power of unlocking your data can take your business to the next level.
Offer Contactless Engagement
As you go about developing your API strategy, double-down on digital commerce. Also, plan on offering your customers the ability to take advantage of contactless engagement (mobile/wearable payments, inside and curbside pickup, tap-and-go card payments).
Nowadays, not only are your customers expecting the ease of a contactless engagement experience with you, it makes them feel safe and secure while completing their transactions.
And beyond offering your customers a convenient, secure method of payment, mobile payments can also help expand your customer base. This ensures your business achieves greater success on its journey to growth.
As a certified MuleSoft consulting partner, Ad Victoriam's integration experts understand the complexities of enterprise integrations, both on-premise and in the cloud. We simplify complex integration scenarios, integrate disparate systems, and provide a scalable architecture that your retail business can grow with. So, are you ready to get connected? Talk to a certified MuleSoft consultant today!
Related Article
Anypoint Community Manager builds Effective API's
Subscribe in a Reader