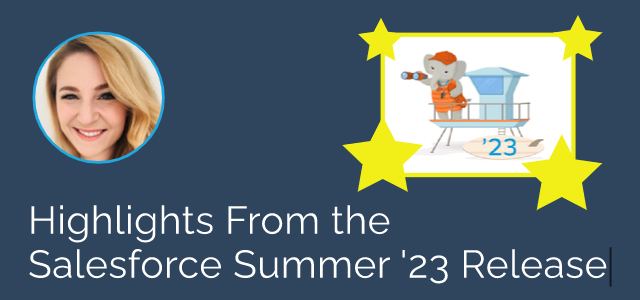 Highlights from Salesforce's Summer '23 Release
Estimated reading time: 6 minutes
Salesforce understands that your business continues to innovate and evolve, as it should. To support your goals, they are once again releasing new features and upgrades to all of their clouds so you can more effectively and efficiently stay relative.
Depending on your instance of Salesforce®, the first main release weekend for the Summer '23 Release is May 19, with subsequent release weekends scheduled for June 2 and June 9.
To help get you ready for the release – on a recent AdVic® "Salesforce Simplified" podcast – we spoke with Salesforce Ben's Courses & Community Director and 7X Salesforce-Certified Evangelist Christine Marshall about some of her favorite new features in the Salesforce Summer '23 Release. Here are the eight she selected for AdVic®:
Salesforce Notes: With Dynamic Forms, you can add and remove fields individually from a Lightning record page, break up record details into multiple sections, and set conditional visibility rules for fields and field sections, all in Lightning App Builder. Previously, Dynamic Forms was available only on desktop. Now, with Dynamic Forms on Mobile (beta), your mobile users can have the same customized experience that your desktop users have

Salesforce Notes: Control field alignment across columns by using a new property on Dynamic Forms Field Section components. The Align fields horizontally property prevents fields in multicolumn Field Sections from collapsing upward when there's a gap due to differences in field heights. Fields remain horizontally aligned with their neighbors in the same row. But even with this property selected, if a field is hidden because of visibility rules, the fields in its column still collapse upward to fill the empty space.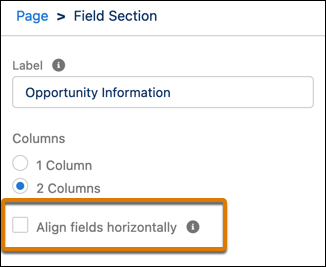 Salesforce Notes: Explain Lightning dashboard charts, describe metrics and KPIs, and clarify tables with rich text right where users need it. Add company logos and branding, flow diagrams, and embedded images. Guide users through their data with section titles, narrative text, and even animated GIFs. Components are now called widgets in Unlimited Edition. Dashboards now support up to 25 widgets, including a maximum of 20 charts and tables, 2 images, and 25 rich text widgets. The previous limit was 20 in total.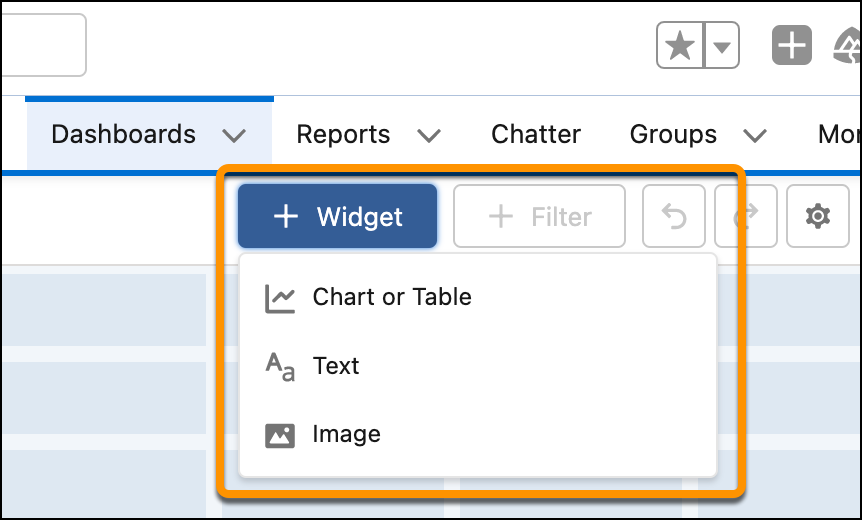 Salesforce Notes: When you create a field, set its field-level security on permission sets instead of profiles. Or, modify the field-level security for an existing field for all permission sets in Object Manager. This change makes it easier to follow the user access control best practice of using permission sets to manage your users' permissions rather than profiles. This feature, now generally available, includes an enhancement so that you can see each permission set's object permissions for the field's object without leaving the page.
Salesforce Notes: Automate your users' assignments to managed package licenses, permission sets, and other access mechanisms based on criteria that you set. Create user access policies that automatically grant or remove access whenever users are created or updated. Or, easily migrate large sets of users to a new access setup in a single operation. Previously, Salesforce enabled user access policies, but you can now enable this beta feature on the User Management Settings Setup page. Also since the last release, you can now set more complex user criteria and monitor recent user access changes.
Salesforce Notes: Save your users time by decluttering the actions in the highlights panel and adding quick actions directly on related lists. Your users can create related records for items in the list without leaving the page. Or they can select up to 100 records in the related list and perform mass updates instead of single record updates.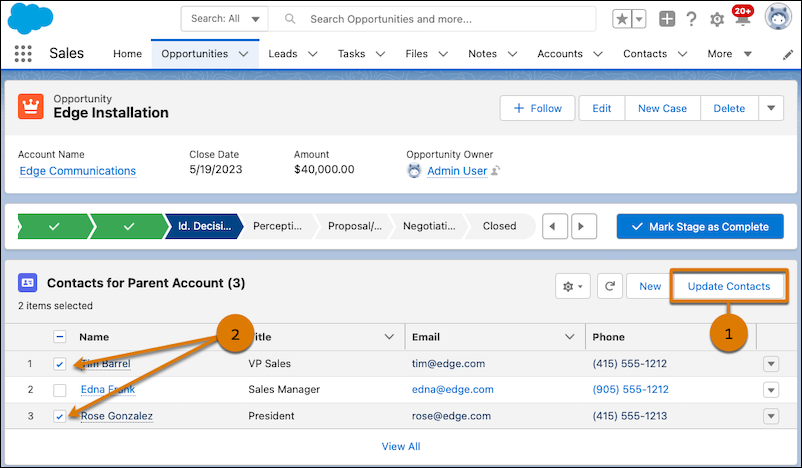 Salesforce Notes: When enabled, this release update replaces the email editor in the docked and case feed email composers. The new email editor is available in Lightning Experience as a beta feature.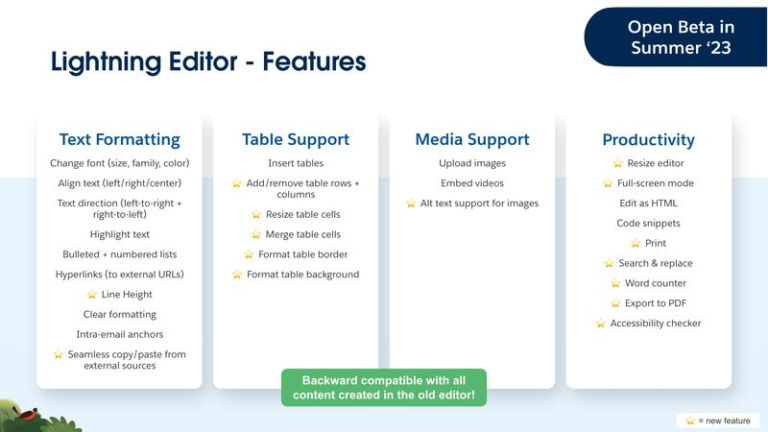 Salesforce Notes: Add more granular, specific guidance for users who onboard to your Salesforce implementation. You can now target any field on a record page, dynamic form, or the Create window in a targeted prompt that you create with In-App Guidance Builder.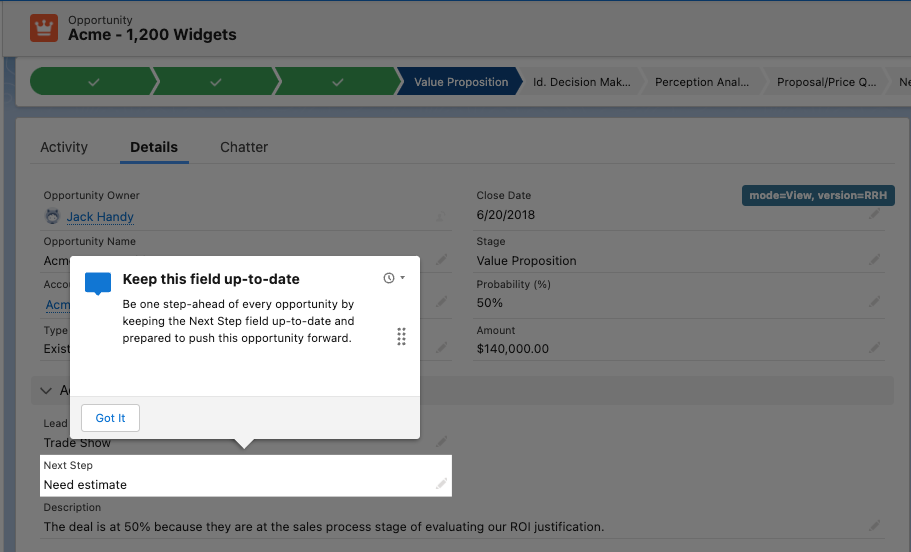 If you have any questions about the Salesforce Summer '23 Release – or anything Salesforce-related – AdVic's U.S.-based Consulting Team – which works on your hours – is standing by to help! Reach us now, here.
Related Resources:
Highlights from the Salesforce Summer '23 Release (Podcast)
Highlights from the Salesforce Spring '23 Release (Podcast)
Highlights from the Salesforce Spring '23 Release (Blog)
10 Hottest Salesforce Summer '23 Features For Admins (Salesforce Ben)

Subscribe to the AdVic Salesforce Blog on Feedly: