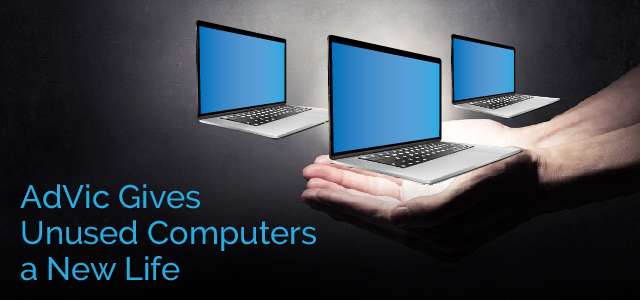 AdVic Gives Unused Computers a New Life
Estimated reading time: 3 minutes
Most of us take our access to technology for granted. From our childhood to our professional lives, we've had computer labs in school, we're given brand new computers at work, and have an array of iPads, iPhones, and other connected devices at home. But for a good number of people in our community, access to technology and the devices needed to access the internet aren't readily accessible. 
Access to technology in the classroom results in greater achievement in the classroom, and both of these metrics can define future career opportunities and earning potential. So, when we we're introduced to the incredible team at Inspiredu last summer, we wanted to help amplify their mission and be a part of the solution to this glaring tech gap, which was even more important during the pandemic when remote learning required a computer. 
When we assessed our own technology inventory, we opened an office closet and found a stack of Apple MacBooks collecting dust, complete with shoeboxes of chargers. They had all been in service for years, but they all still worked just fine. The technology needed to do the type of work we do on the Salesforce platform was just a little bit outdated. We quickly reached out to our new friends at Inspiredu to inquire about a donation. 
The process was simple. We told them what we had, 11 Apple MacBook Pros (which eventually became 15). They emphatically told us they would take them. We could either schedule a pickup or bring them to their Atlanta office, where they would wipe all sensitive information and prepare them to be distributed to students in need. We dropped them off that same week, smiled for a fun picture, and made a small ripple of change in our local community.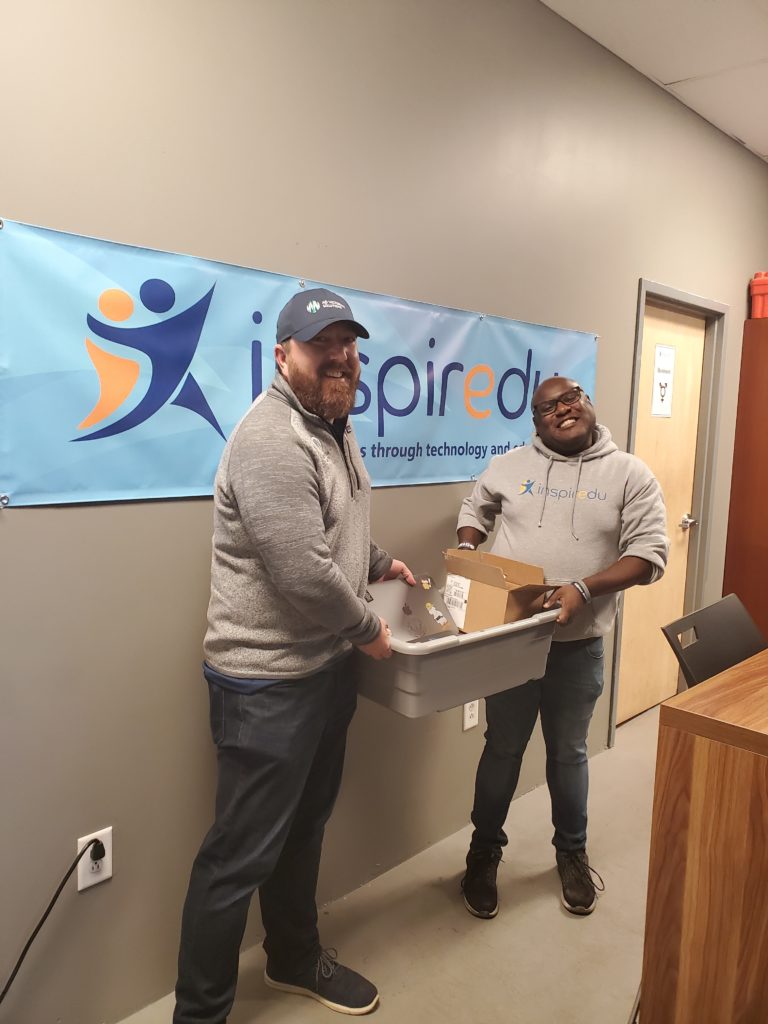 Inspiredu made it incredibly easy to give our computers a second life in a meaningful way. Those old MacBooks are now in the hands of high school students in Atlanta, who are completing homework assignments, Googling their curiosities, and getting the technological leg up so many of us take for granted. 
If you have old technology, at home or at work, think about donating it to an organization like Inspiredu that is making a difference in the lives of students in their community and inspiring all of us to do our part. 
---
Ad Victoriam is a Salesforce® and MuleSoft® Partner who provides multi-cloud consulting services, from strategy to implementation. Our nimble team of certified professionals across the United States accelerates businesses by simplifying complex problems through cloud and data expertise. As a Certified B Corp – and a founding member of B Local Georgia – we balance purpose with profits and have made a strong commitment to the community. If you have any questions, please contact us here.
More Social Impact Blogs from AdVic®
Follow in a Reader