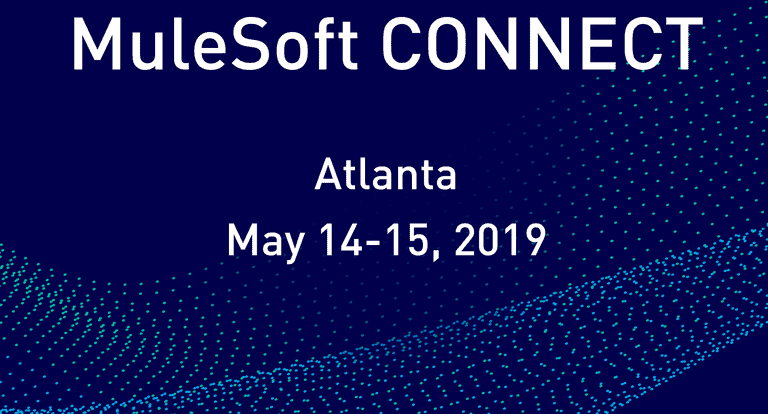 Why Attend MuleSoft Connect? Coupon Code Inside
The Connected Era is Happening. Companies that don't evolve, companies that don't meaningfully connect with their customers, will be left behind.
Integrating your systems to connect your data puts business intelligence at your fingertips. It deepens your customer relationships and their experience with your brand. MuleSoft, one of the world's leading integration platforms for building application networks, connects enterprise apps, data and devices across any cloud and on-premise. MuleSoft helps customers unlock valuable data from all of their systems—legacy IT software, cloud apps, mobile devices, and IoT.
Current and future MuleSoft customers are coming together at the MuleSoft CONNECT global integration conference in Atlanta next week. They'll hear from expert speakers including Ross Mason, MuleSoft founder on Architecting for Innovation and Agility, as well as Frank Liberis, McDonald's Former Global CIO on Leading IT Transformation.
Related: Check out a presentation from MuleSoft CONNECT 2018, Change Your Approach to Integration to Empower Digital Transformation, by Massimo Pizzini.
Here's just a few of the benefits of joining the upcoming conference in Atlanta:
Breakout tracks tailored to your MuleSoft journey
Hands-on demos and an interactive developer zone
On-site training and certification opportunities
Networking with experts in cloud, APIs, microservices, IoT and security
Hear first-hand from customers on how they are building application network and accelerating innovation.
Whether you are evaluating MuleSoft or you are a long-time customer, join us to learn how leading brands are accelerating innovation using Anypoint Platform™.  Ad Victoriam, a MuleSoft CONNECT Silver Sponsor and MuleSoft Partner, is happy to extend our sponsor code for 30% off your registration: CONNECT-ATL-30.