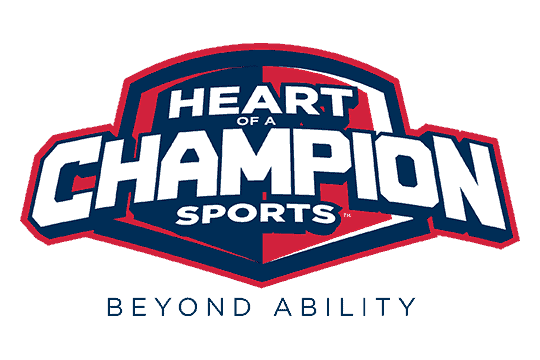 The Heart and Character of a Champion
Pastor Tim Adcox's lifelong calling is to build the character and hearts in young athletes. Professional athletes become role models for the young — idolized and emulated. Unfortunately, due to poor choices, some professional athletes are not positive youth role models. Pastor Adcox believes that if we educate young elite athletes, they can become lifelong positive role models for future generations.
After running a series of youth athletic programs, Pastor Adcox became involved with Heart of a Champion Sports (HOCS) at Lake Point Sports Community and will be joining them as their Executive Director in April. Their mission, which is in alignment with the Pastors' calling, is to change the culture of sports by building positive character traits in young athletes. They serve this need by providing character developing education, training and events for coaches, parents, and athletes.
To further their mission, HOCS needed a software to manage its donors, events and eventually, its athletes. They needed a flexible and scalable solution. They reached out to Salesforce for a non-profit starter package. Then they turned to Ad Victoriam Solutions to assist them with implementing Salesforce Sales Cloud with the Lightning User Interface so they could toss away their manual spreadsheets. Ad Victoriam Solutions provided more than 45 complimentary consulting hours to help HOCS with their mission.
"The fantastic work of Ad Victoriam allows us to use Salesforce as a foundation for
building out our operations. Ad Victoriam Solutions is a true partner in our mission to
change the hearts of the next generation of professional athletes."
Pastor Tim Adcox
HOCS is now able to manage their events, prospective and committed donors, and pledges more efficiently and effectively. In addition, Ad Victoriam Solutions enabled and configured Salesforce Mobile so their team could easily access data and log information while they are at off-site meetings and events.
If your organization needs help implementing Salesforce Sales Cloud or any other Salesforce cloud, reach out to us today to learn how our solutions will help you reach your goals.