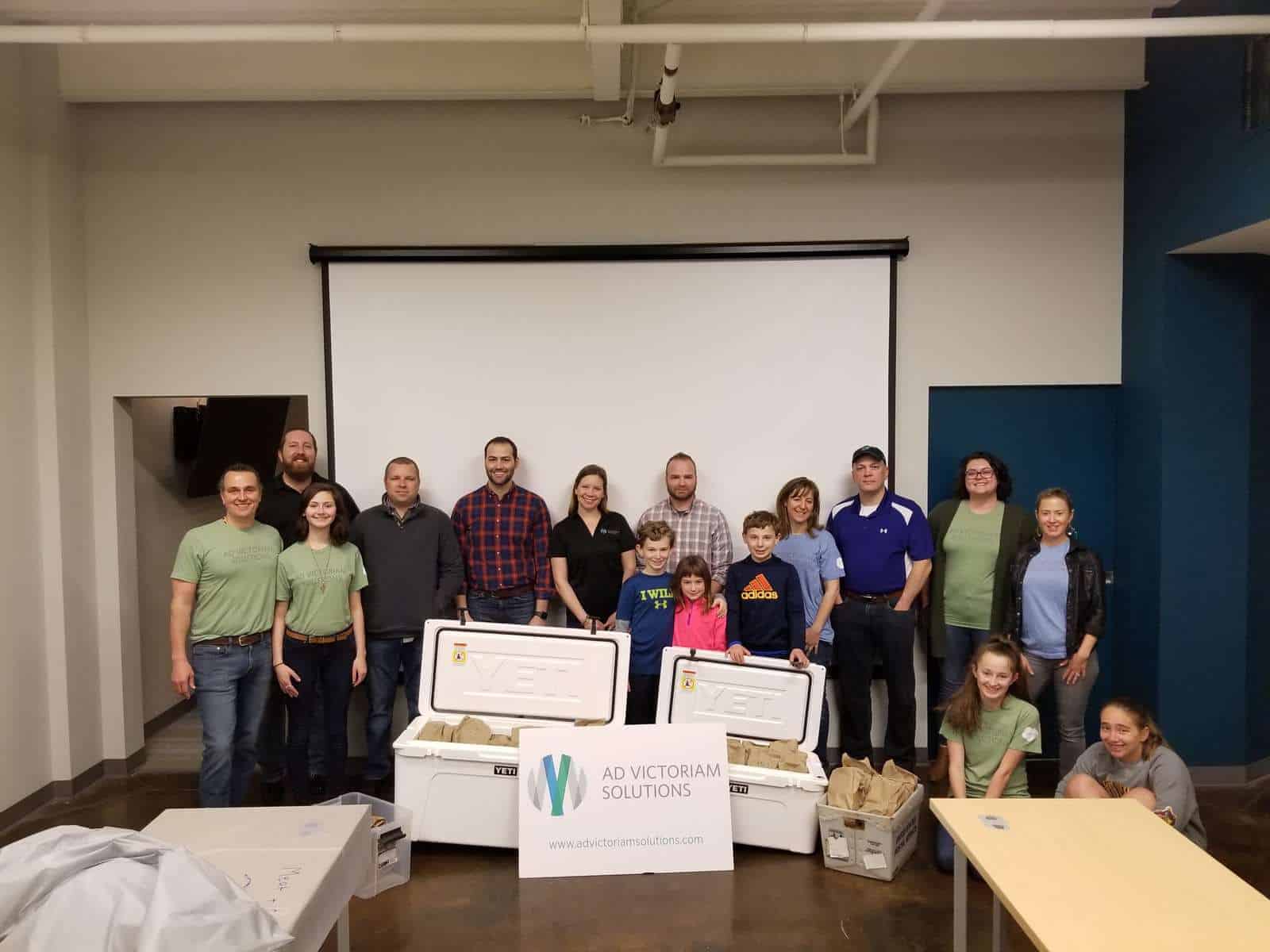 Ad Victoriam Supports Smart Lunch, Smart Kid
For those of us who are fortunate, having food in our pantry isn't something we worry about. We are hungry, so we eat. For us, it is that simple. Unfortunately, it is not so simple for the nearly 1 million children in the Georgia schools who receive free or reduced-price meals. During the school breaks and summer, these crucial meals disappear. Luckily, through the dedication of thousands of volunteers and donors, Smart Lunch, Smart Kid ensures that these children still receive meals when school is out of session. To support this inspiring initiative, the Ad Victoriam Solutions team purchased, prepared and personally delivered 100 lunches to the children during Spring Break. We hope our contribution helped to make the school break meal gap a little bit smaller.
In addition to giving back to the community, Ad Victoriam Solutions works together as a dedicated, innovative team of problem solvers, taking on your technology challenges. We are Salesforce cloud and data consultants who customize our approach to suit your processes for increased efficiency, accelerated productivity and scalability. Contact us to learn how we can help your business flourish.