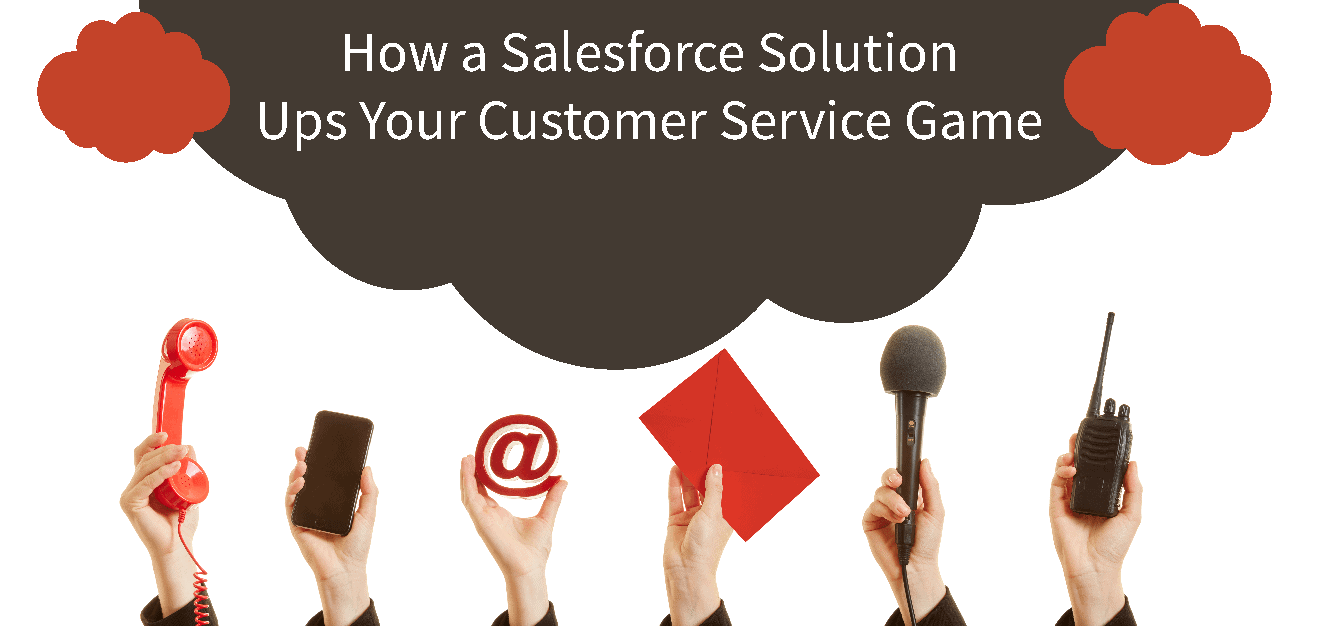 How a Salesforce Solution Ups Your Customer Service Game
With competition for customers intensifying year-in-and-year-out, along with customer expectations of the companies they deal with, businesses have no choice but to focus on a solution for delivering superior customer service if they want to compete and succeed.
When you prioritize customer service in every interaction you have with a customer, you earn their trust, build lasting relationships, and give your company a competitive advantage that's second to none. But the question is, what can you do that will help you get – and maintain – that competitive advantage?
Across every channel — whether it's email, phone, chat, messaging, self-service, IoT or in-person — Salesforce® Service Cloud enables companies to put the customer at the heart of every service moment and deliver personalized customer experiences.
Let's take a look at a few ways implementing a Service Cloud™ solution can help you to deliver smarter customer service with a 360-degree view of every customer.
Connected Workspace Solution
The path to offering a better customer experience is as simple as a better service agent experience. Start by arming your team with Service Cloud's Omni-Channel console (see image below), built-in productivity tools, automation, AI-powered next-step recommendations, and a unified 360-degree view of every case detail and customer interaction. When you do, your team can automate routine tasks and solve cases faster, and tailor support to match each customer.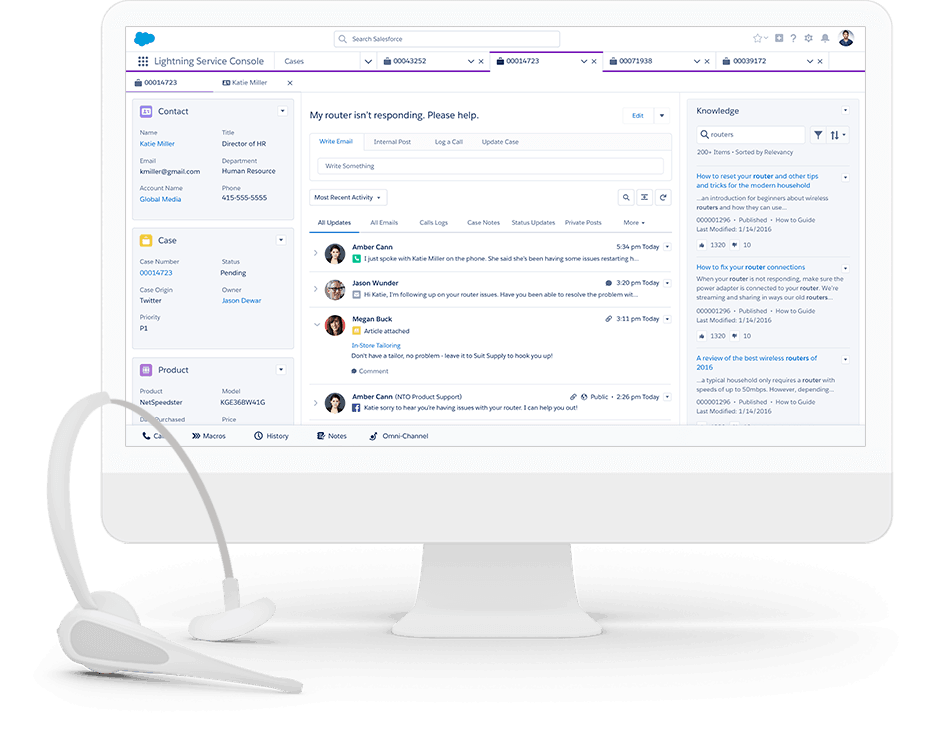 Case Management 
When it comes to case management, the goal is to ensure consistent and accurate customer support. You get there by routing the right case to the right customer service agent every time. Agents will also get customer activity updates and alerts when an action is needed, guaranteeing the right level of service. And with that 360-degree view, every customer interaction appears in a chronological timeline. In addition, every voicemail, email update, knowledge article, or any other information about a case appears in the agent's news feed.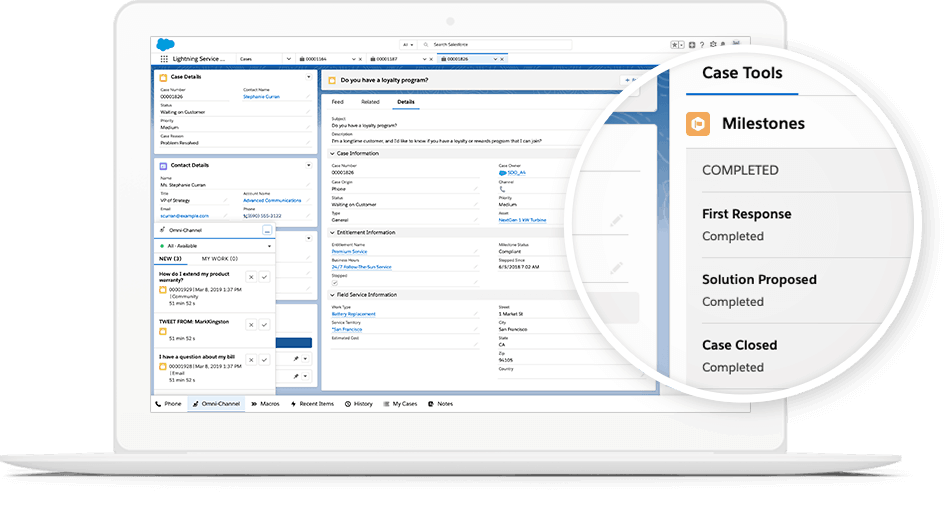 Knowledge Management Solution
When it comes to knowledge management, a Service Cloud solution empowers your customer service agents to help customers find the answers to their questions across any channel through a centralized knowledge base.
And if it's a self-service solution you're interested in, you can embed knowledge articles right into your website or mobile app, plus instantly answer customer questions using artificial intelligence-powered chatbots to recommend articles.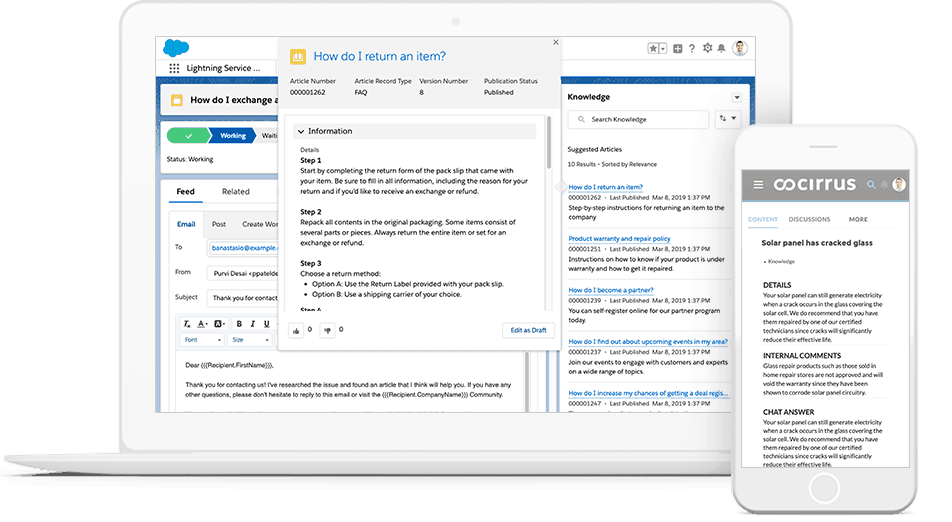 Service Analytics
As a manager, wouldn't it be great to know everything that is happening within your customer support operation any time, anywhere, and from any device?
As part of Salesforce Service Cloud, Service Analytics helps your customer service agents make more informed decisions in every customer conversation by giving managers the ability to embed analytics right into the agent workspace. This allows agents to work faster using prebuilt dashboards that automatically populate your CRM data. Managers also gain visibility into the business operations with case volumes, agent and mobile worker activity, chatbot performance, and backlog analysis.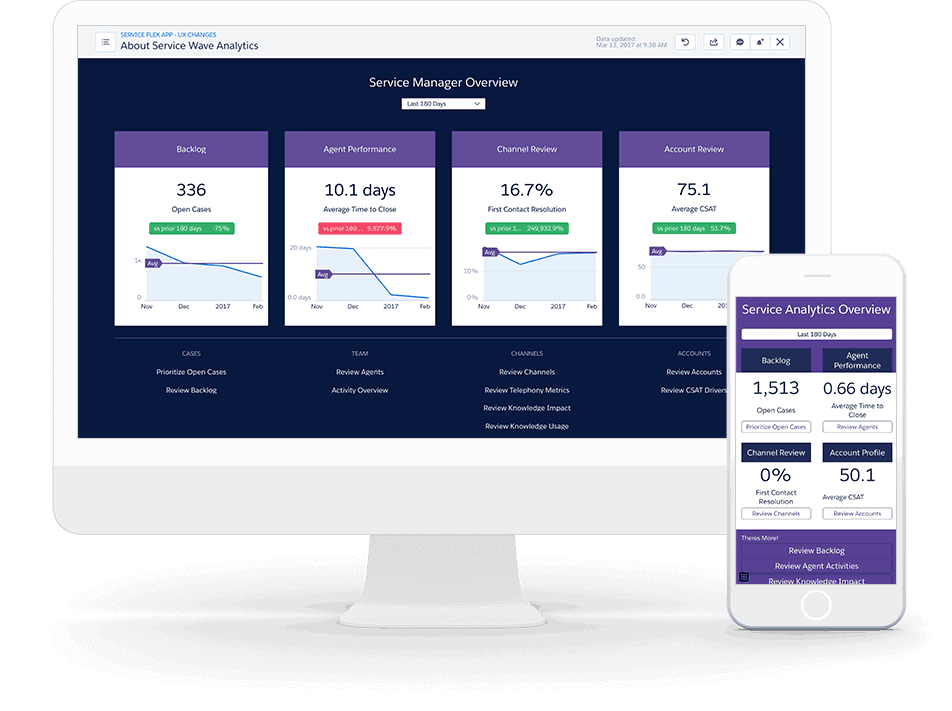 And we haven't even scratched the surface of how much more Service Cloud can do to enrich a better manager to service agent to customer experience. It's a platform that scales with you, and the Ad Victoriam consulting team is anxious to show you more.
Oh, and did you know Field Service Lightning (FSL), which can seamlessly integrate with Service Cloud, helps businesses get more out of their field service operations? FSL creates optimized routes for field techs, helping complete the customer 360-degree view and connects you to your customers.
So, are you ready to up your customer service game? We're ready to create a strategic plan just for you, just click here.
Subscribe in a reader