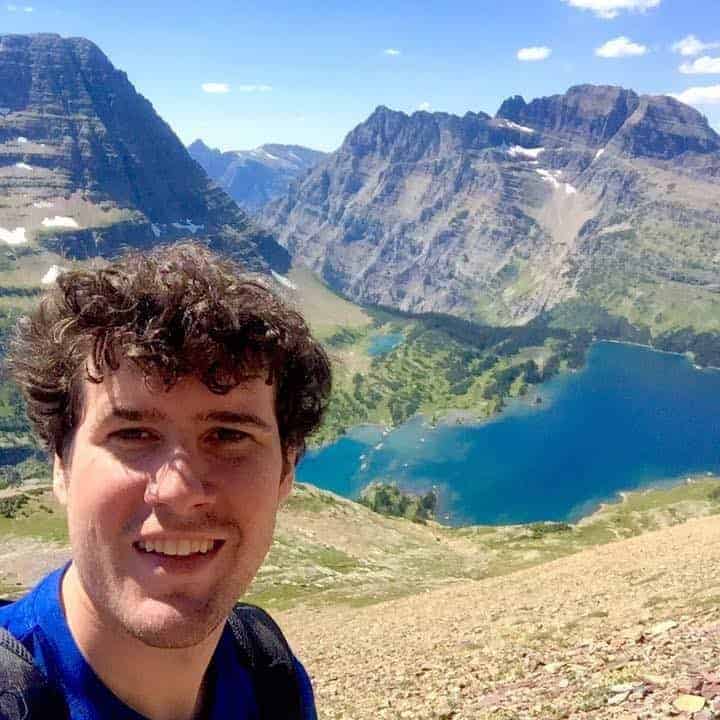 Salesforce, Visual Flow and Black Bears: A Non-Profit Volunteering Trip I'll Never Forget
I just got back from spending a week volunteering for 100 Fold Studio.  They are "a non-profit architecture firm providing affordable and innovative design services to charitable organizations around the world. We are committed to demonstrating the love of Jesus by designing safe, efficient, and inspiring structures for all, regardless of religion, ethnicity or tradition."
When I was there they were in the process of building a huge permanent stage for their community. Their Summer Studio (college-aged internship) designed and built the whole stage!  It was awesome to see one of their projects first hand.
Rewinding to earlier this year: 100 Fold, a non-profit, mentioned that they wanted to fly me out to come work in their office for a week. I'll be getting married later this year, so needless to say vacation days are definitely tight when you add in my honeymoon.
One of the awesome things about working for Ad Victoriam is that we're encouraged to take off 3 days (in addition to our PTO) throughout the year to volunteer our services. This initiative allowed me to really focus on 100 Fold without any work or life distractions – but more importantly, it let me develop relationships with everyone in the ministry and better understand the issues we were trying to solve.
Non-Profit Work
You might be asking yourself, "What exactly does 100 Fold use Salesforce.com for?"  They use Salesforce for their donation management. This means they track not only who has donated to them, but also who has pledged donations for the rest of the year.  This is important because it allows them to see how they are tracking financially for the year.
We were able to build some reports and dashboards that really helped them save time with this.  Now, in just one chart they are able to see how much money has come in, how much money is pledged for the rest of the year, and what that combined amount is.
So based on that combined amount they are now able to see if they need to go raise more support or if they are on-track for their goal.  Essentially this is what a Sales organization does with their quotas!
If they have donations that come in via checks, 100 Fold will have to manually enter this data into Salesforce.  When you're referring to multiple objects (Contacts, Donations, Recurring Donations), this can get complicated and take some time.  So, we worked together to make a Visual Flow of their process.  The great thing about a Visual Flow is that you can present the user with only the needed fields based on their inputs.  This boils down saving time and sanity!
Below, you can see our finished Flow.  There were quite a lot of moving parts, but we accomplished all of this while I was onsite in Montana!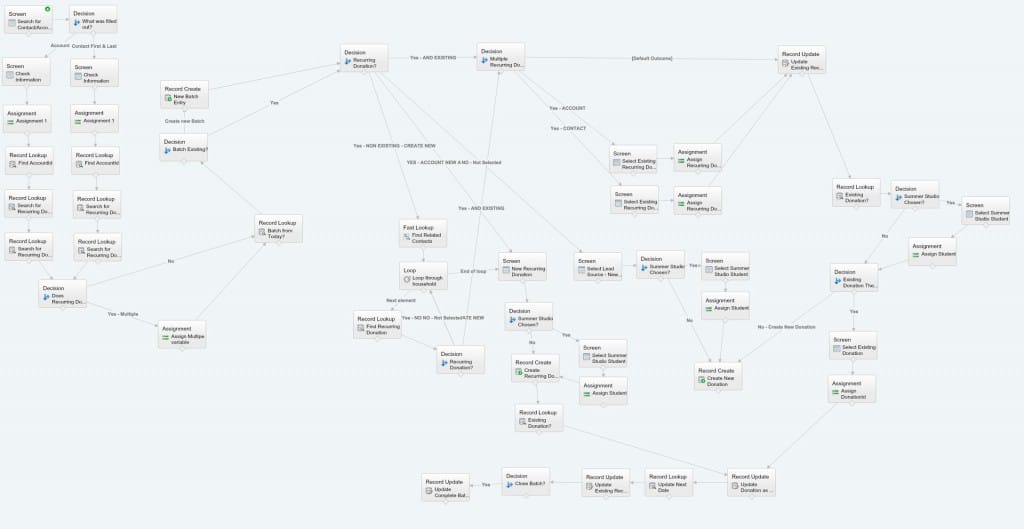 Play
100 Fold is based out of Youth with a Mission's (YWAM) Lakeside, Montana campus.  For those of you not familiar with Lakeside, this is roughly 45 minutes from Glacier National Park!

100 Fold was nice enough to let me borrow one of their cars and trek out to Glacier National Park from Friday to Sunday.  This was an amazing adventure.  As I was hiking through Glacier, I felt like I was on a safari! I saw a wolf, black bears, bighorn sheep, and much more!
The picture was taken on a side trail from the populated Hidden Lake trail. My hair is the only evidence left of the strongest wind I've ever experienced.  It was a fantastic trip from both the volunteering side and the play side.  I am looking forward to my next trip out!