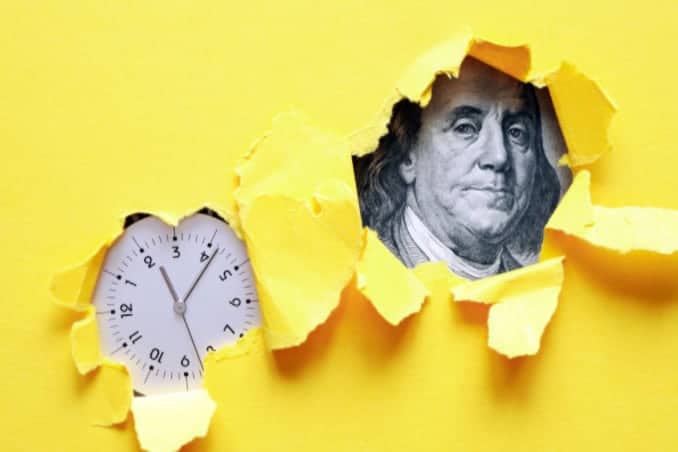 Salesforce "Lightning" Winter '17 Release Notes: Reports & Dashboards
In our previous article, we explored the general functional features improved by Salesforce's latest release – which I like to call Lightning: The Definitive Edition.
This latest Salesforce release offers a number of cool new and improved features that help grant us that increase in productivity we always crave. But new things are scary, right?
Well the best way to overcome the fear is to remember that good old saying: "Time is money, yo."
Check out the reporting and dashboard features below now only available via Salesforce Lightning:
Dashboard Creator Shortcuts
Are you a right-click and select copy or a ctrl-c user? If you're part of the latter, Salesforce has a treat for you! Take a gander at these handy keyboard shortcuts to build your next dashboard.
Data Filtering
Want to look at all the opportunities you closed last year? Or are you interested in viewing all the opportunities managed by a team in a different location? Lightning allows for Filtering by Relative Date and Filtering by Role Hierarchy.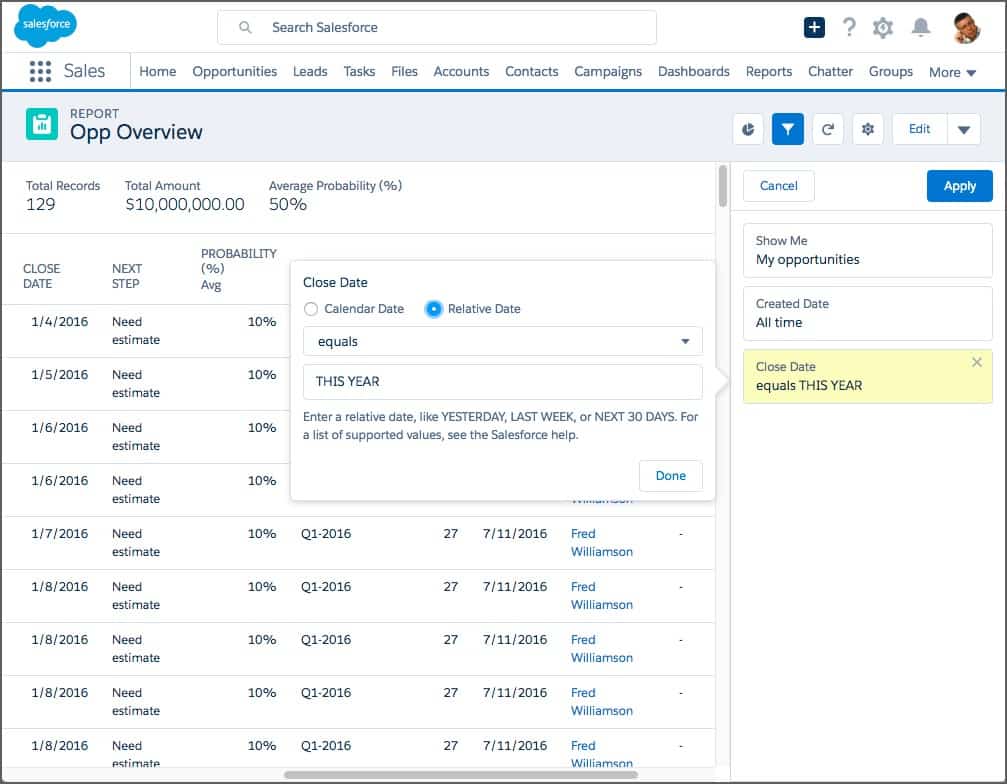 Use relative words as keywords to designate a date range.
Take a look at the records managed only in the western region.
Dashboards in Lightning Experience
Not going to lie, I'm pretty shallow when it comes to UIs…
One of the best things about Lightning is how pretty those Dashboards look. Have you seen those animations when filtering? They just got prettier.
Chatter
Chatter = the social media equivalent for your records in Salesforce.
It has never been easier to create a Chatter Group to add users to. Using a new super-simple wizard, you can create a group, give it a nice group picture to represent what it's about, and add users using auto-suggested options.
Chatter Feeds are also now LIVE. What does that mean? Posts and replies now appear in real-time! No need to refresh your page to see that "K" reply on your post.
Another cool feature, you are now able to view who Liked your comments.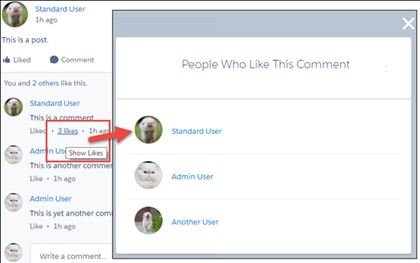 "Nothing is wrong with your likes on Salesforce."
"So you're saying no one is liking my posts?"
Also, Videos posted to Chatter can now play directly in the Feed.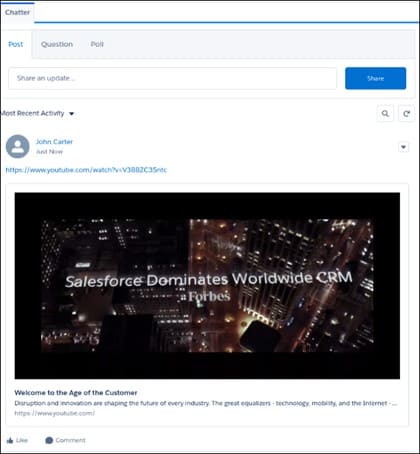 Time to break out the old #whySFDCadminsDrink video.
With Lightning, up to 10 Files can be uploaded to Chatter at one time. No need to go back and forth uploading and going through the process nine more times anymore.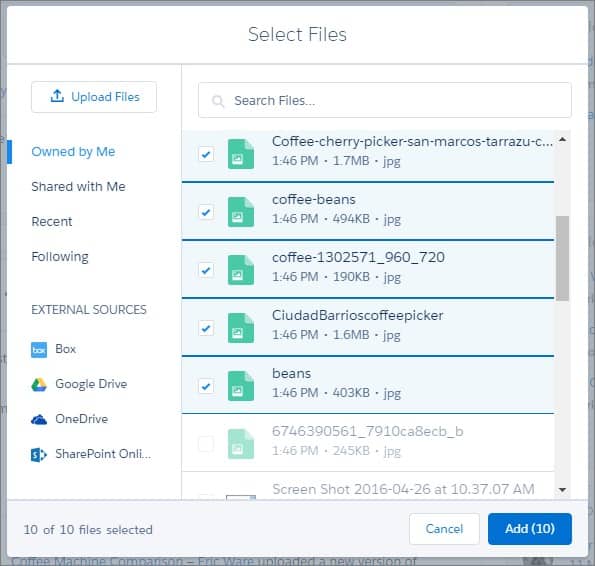 Salesforce servers run on coffee.
Search
Search has gotten a bit of an update. Maybe more of a makeover than overhaul. Changes include:
Spell correction is now available when searching for Custom Objects.
Get dynamic instant results as you're typing.
Ability to go back to your Top Results and any object associated to a search result without having to refresh the page.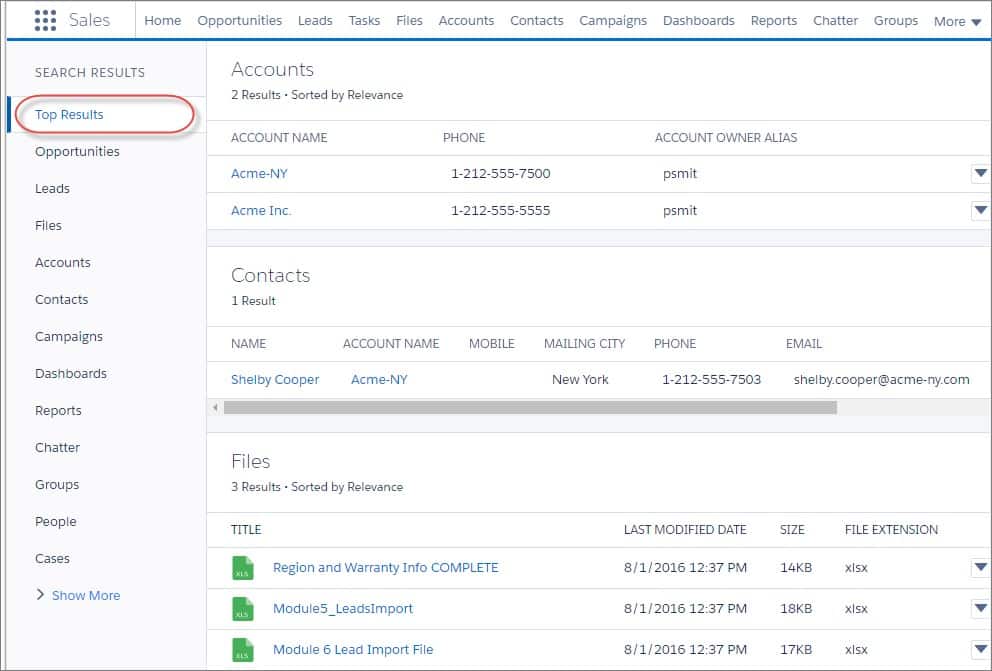 Data.com
Data.com has increased functionality in Lightning. You can now create new Clean Rules and activate them from within Lightning. The less time spent switching back-and-forth with Classic, the more time you have to work those rules.
This next part is for the admins! Feel free to keep reading or hit up Trailhead to understand more about these new features.
Setup
If you're an admin working in a Lightning environment, chances are you are almost always doing your work in Classic and testing it in Lightning. Why? Less clicks, means less time. In the new App Builder for Lightning, you no longer have to click all the way through the wizard's steps just to add a new tab into the Navigation.

You can also set a custom logo and even branding colors under the first tab very easily. A must-see!
Best of all, now you can search in Setup straight from the Global Search!!

Last but not least in Setup, Global Picklists are now available for editing in Lightning. This is a great reason to start utilizing this feature.
Lightning Pages
A little different than Page Layouts, this feature controls the components contained within all the cool tabs on the record page. For instance, let's say Marketing likes the Activity list to be the first on the tab list, but Sales would like the Details tab first on the list. With this release you are able to set default Lightning pages for either as a default to all Users or as a default to those users using a specific app.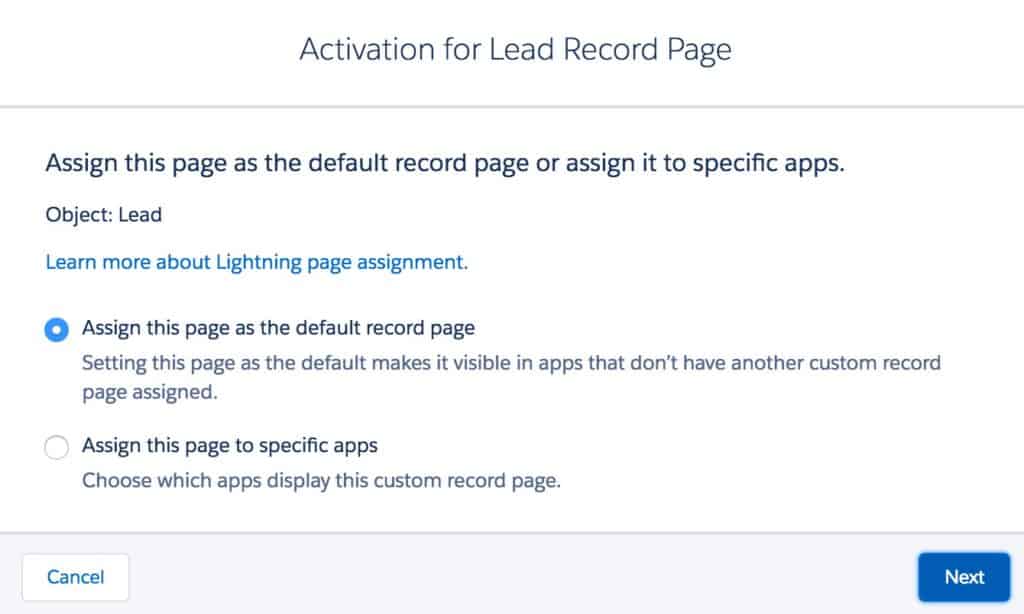 Leverage this tool to optimize your users' productivity in Salesforce.
The Wave Dashboard component is also now available to be added to Lightning Pages.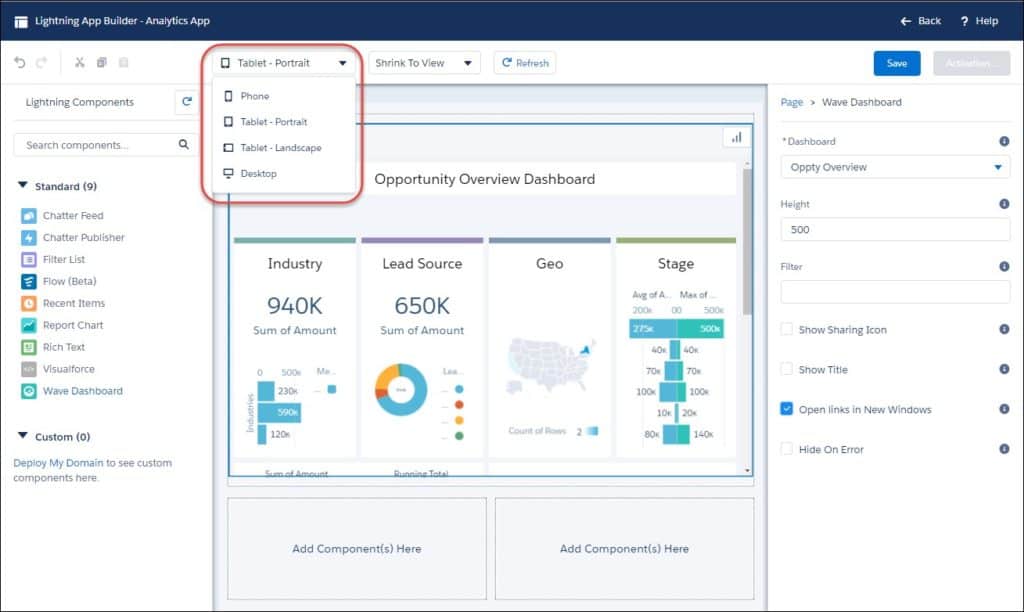 Surf the Salesforce Wave! (I'm so sorry for this joke…)
Visual Flow on Lightning Pages? Yep. Check out the new Flow Component (beta) which is now available for Lightning. Get fancy using screens and record data (i.e. get rid of those old Classic URL buttons)!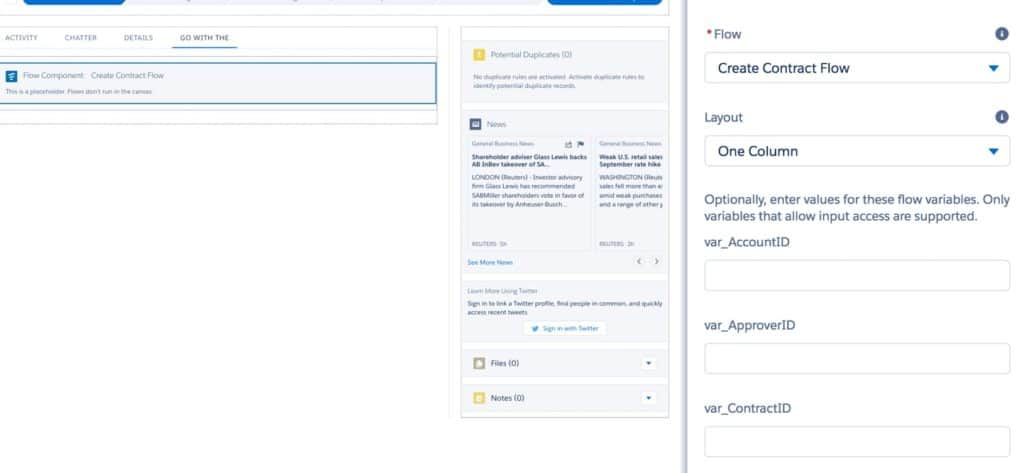 (Psst…If you can't see your flow, you need to activate it.)
If you've already enabled your Flow and either are getting nothing on your screen or the old classic screen on your beautiful Lightning Experience, you can skin your Flow to run with the Lightning Theme and display the resulting Screen in Two Columns.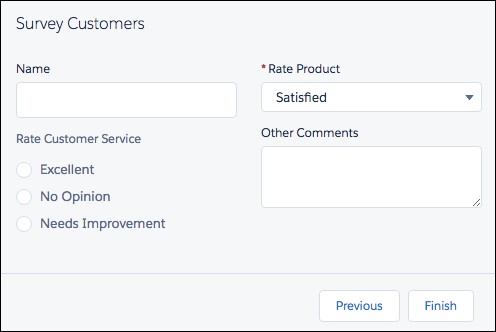 Not using Flow? You should be. (Click here, yo.)
Where's the love for the developers? Here are some things devs will be into.
Apex Test Runs
Yes, that process you're required to run before pushing to Production to make sure your world doesn't end. You can now view additional details related to the test run through Apex Test History in Lightning.

Pass/Fail: Pass, Pass, Pass, Pass, Pass? Just like our test runs! Right? Right…?
Believe it or not, this is a very light explanation of what the new Lightning Experience has to offer. For those of you who are feeling bold (or bored), feel free check out the full Salesforce Winter '17 Release Notes.
Related Homework:
Read Salesforce Solutions for Businesses 101 and then, contact us to learn how we can help you implement the new features.