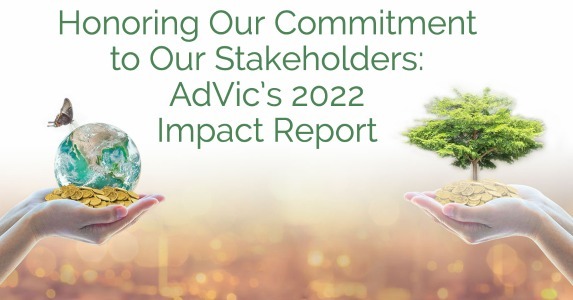 Honoring Our Commitment to Our Stakeholders: AdVic's 2022 Impact Report
Estimated reading time: 3 minutes
Since our first year as a certified B Corporation back in 2018, AdVic® has released an annual impact report to share our environmental and social performance with our stakeholders. And whereas traditional annual reports focus on revenue related metrics, our impact reports aim to share the key performance indicators (KPIs) we've chosen to track the good we're putting into the world. 
While we didn't hit every goal for our 2022 Impact Report, we did hit a majority of them (and came close on those we missed). Here are some of the highlights: 
Volunteering 1% of Revenue

: Each year, as part of our

Pledge 1%

commitment, we set a goal to donate 1% of revenue in the form of volunteer time off. In 2022, our team volunteered over 1,550 hours, which amounted to 1.4% of our revenue. 

75% Employee Volunteer Engagement

: While we missed this goal, our 71% participation rate was a 10% increase from last year. 

Carbon Neutral:

We once again achieved carbon neutrality (through the purchase of carbon credits from

We Are Neutral

) for our 144 tons of CO2 from our scopes 1, 2, & 3 emissions.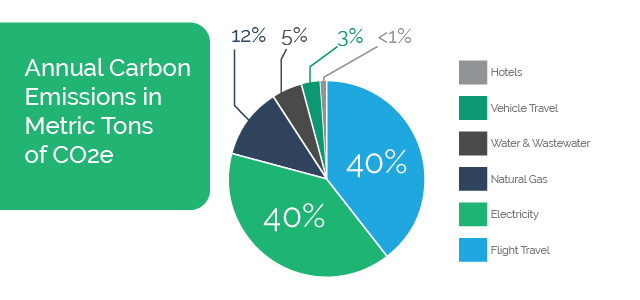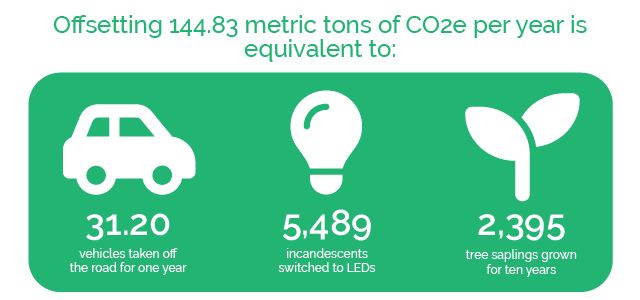 We invite you to take a few minutes to look through our 2022 Impact Report (click the image below) and join us in celebrating our accomplishments, acknowledging where there is still work to be done, and committing to continuing the journey to being a company that uses business as a force for good. And if you have any questions about AdVic, B Corps, or the 2022 Impact Report, reach us here.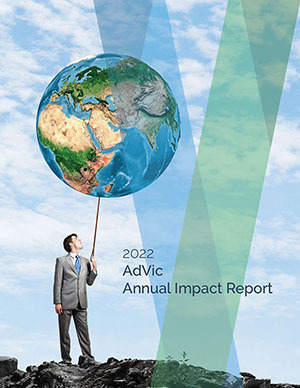 And lastly, as we now focus on 2023, we're excited to set ambitious goals for our business once again, both on and off the "accounting" books. We not only believe that doing the right thing is good for our business, our customers, and our team, but that it is important simply because it is the responsible, right thing to do.  
Read More Social Impact Blogs From AdVic
Subscribe to the AdVic Salesforce Blog on Feedly: