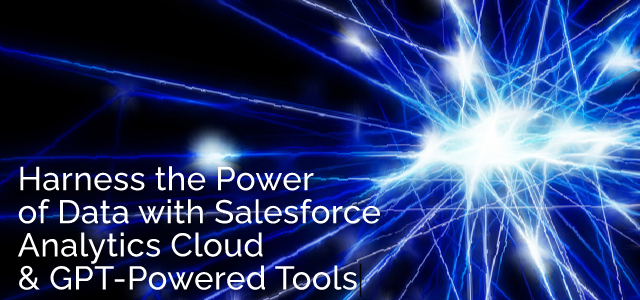 Harness the Power of Data with Salesforce Analytics Cloud & GPT-Powered Tools
Estimated reading time: 5 minutes
In today's world, where data is king, businesses are constantly seeking innovative solutions to harness the power of data and gain valuable insights. One such solution is Salesforce Analytics Cloud™, which empowers businesses to make data-driven decisions. The platform provides a comprehensive suite of analytics tools that enable users to collect, analyze, and visualize their data in real-time.
The Analytics Cloud platform – powered by CRM Analytics (formerly known as Einstein Analytics and Tableau) – makes it easy for businesses to connect to their data and gain insights into their operations. It supports a variety of data sources, including CRM data, social media data, and external data sources. It also offers intuitive dashboards, interactive reports, and visualizations that help users understand their data and discover trends and patterns quickly.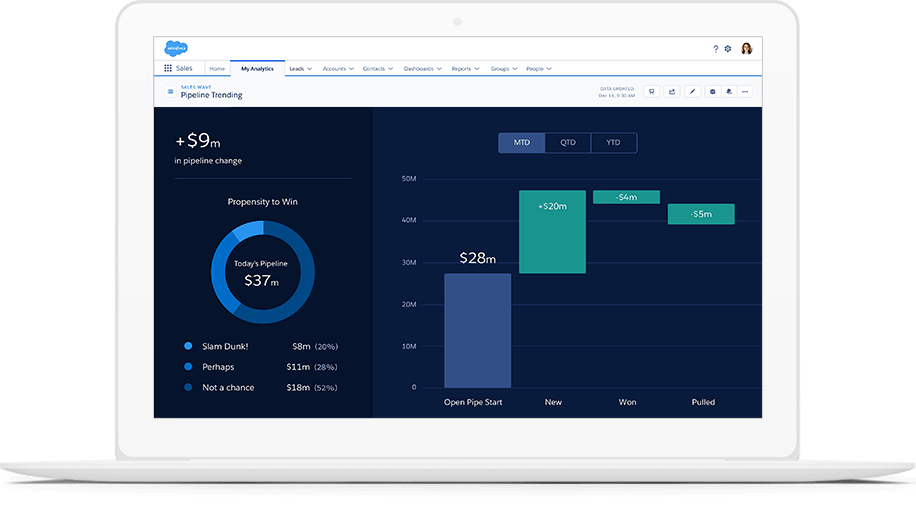 5 Key Business Benefits of Analytics Cloud
Analytics Cloud is tightly integrated with the Salesforce platform

, which gives users access to a wealth of data about their customers, sales pipelines, and marketing campaigns. This integration makes it easy for users to connect their CRM data to the Analytics Cloud platform and create custom dashboards and reports that provide insights into customer behavior and preferences.

The platform's AI predictive analytics capabilities

allows users to forecast future trends and outcomes based on historical data. Analytics Cloud uses machine learning algorithms to analyze large datasets and identify patterns and correlations that humans might not be able to see. This enables organizations to make more informed decisions and anticipate future trends before they happen.

The tool helps businesses make better decisions

, improve customer experience, and save time and resources. It offers a variety of features to connect to data, analyze it, and create visualizations.

Perhaps the best benefit of Analytics Cloud could be its ease of use

, even for non-technical users. The platform has a user-friendly interface that allows users to create custom reports and dashboards by dragging and dropping data fields. There are also pre-built templates and reports that users can customize to meet their specific needs.

Analytics Cloud embraces a mobile-first approach

, ensuring that users can access their dashboards and reports from anywhere, at any time, using mobile devices. Within the mobile environment, users can seamlessly interact with data, drill down into details, and collaborate with colleagues. This level of accessibility enhances productivity and accelerates decision-making.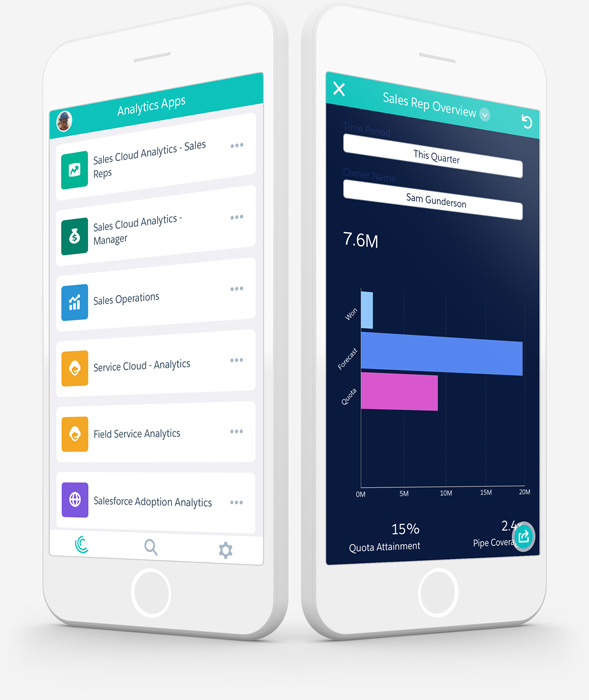 Introducing Salesforce's GPT-Powered Analytics Applications
Tableau GPT & Tableau Pulse
Salesforce's Tableau GPT™ and Tableau Pulse™ make data analysis more intuitive and accessible to everyone. In short, Tableau GPT is a tool that improves your understanding of your data better, while Tableau Pulse enables you to use that understanding to make better decisions with your data.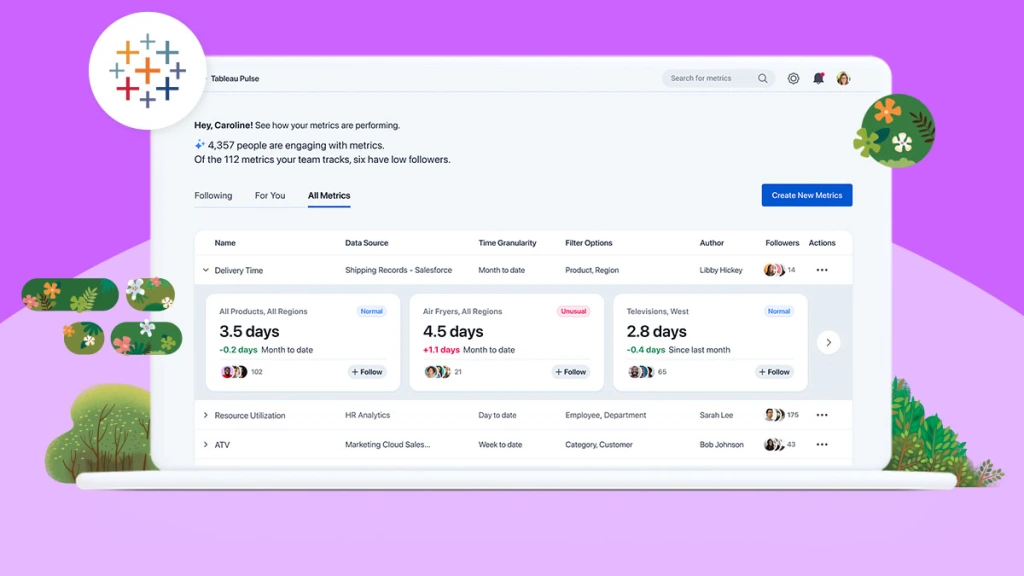 Differentiating the Two
Tableau GPT represents a game-changing innovation, leveraging the advanced capabilities of generative AI to generate natural language descriptions of data. This means that you can ask Tableau GPT questions about your data in plain English, and it will generate a response that describes the data in a way that is easy to understand. For example, if you asked Tableau GPT "What are the top 5 products that are sold by region?" and it would generate a response that lists the top 5 products and the regions in which they are sold.
Use Case Examples for Tableau GPT: A sales leader can generate visualizations based on natural language prompts to display real-time sales progress against reps quota, along with recommendations for helping them meet goals.
Tableau Pulse is a new user interface designed to make data analysis more personalized and interactive. Tableau Pulse uses Tableau GPT to generate insights and recommendations that are specific to your interests and needs. For example, Tableau Pulse might show you a list of the key metrics that you should be tracking, or it might suggest new ways to visualize your data.
Summary
The Salesforce Analytics Cloud platform – and the company's Tableau GPT and Tableau Pulse – offer organizations comprehensive and user-friendly analytics solutions. With their seamless integration, scalability, intuitive visualizations, advanced analytics capabilities, and mobile-first approach, these tools empower businesses to make data-driven decisions, drive innovation, and stay ahead of the competition. Whether you are a small business or a large enterprise, these tools provide you the insights you need to unlock the full potential of your data.
How AdVic Can Help
Conquer your data and analytics with consultants who specialize in tailoring and implementing an analytic blueprint that fuels your business for growth. AdVic® will customize your analytics tool, and train you on how to use it effectively so you can maximize its capabilities. AdVic is recognized as a Level One Salesforce Analytics Partner, we've demonstrated knowledge and capacity to consistently produce customer success. Our Analytics Team is at your service – and, we're easy to work with! We're available to get started today!
Related Resources:
The Analytics Power Inside Salesforce Tableau CRM and Tableau
Image Credits: www.salesforce.com
Subscribe to the AdVic Salesforce Blog on Feedly: