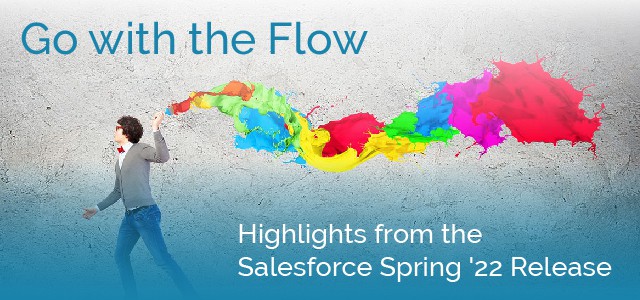 Go with the Flow – Highlights from the Salesforce Spring '22 Release
Estimated reading time: 5 minutes
As is the case every year here in the middle of winter (depending, of course, on where in the world you are), our thoughts turn to… spring! And the same goes for Salesforce®, who has packed their platform with exciting new Spring '22 Release features that all orgs will be experiencing by February 12, 2022.
AdVic's consultants have once again poured through every one of the new features and have highlighted the ones they are most excited about, focusing this time on automation, and specifically "flow." So, let's take a look at six of this release's platform highlights:
AdVic Note: This feature helps to lock down personal identifiable information (PII) from portal users. This is customizable with field sets as well to provide flexibility if any custom fields are utilized. 
Salesforce Overview: Enable Enhanced Personal Information Management to prevent external users, such as portal or community users from accessing other users' personal information. This feature, which replaces the Hide Personal Information setting, secures more personal identifiable information (PII) user record fields. You can also decide which custom and standard user fields are considered PII. 
AdVic Note: With Process Builder and Workflow Rules slated for deprecation in the coming years, this update will go a long way in helping admins manage their org. This view will provide a single location to review flow automation providing improved debugging and troubleshooting. 
Salesforce Overview: See and manage your record-triggered flows with Flow Trigger Explorer, a new tool that's more visual and interactive than the Flows list view. Flow Trigger Explorer shows all of the flows that are associated with a specified object and that run when a record is created, updated, or deleted. For example, quickly see all flows that are triggered to run when a case record is created.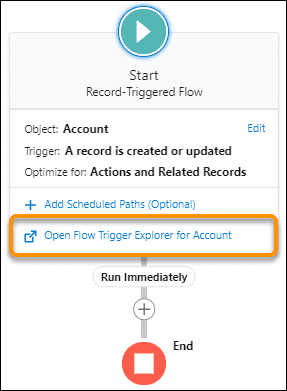 AdVic Note: This update for flow allows admins better control when modifying multiple records in a collection variable. Previously, a series of loops and additional collection variables would need to be constructed when attempting to perform advanced logic on sets of records within a given collection. Going forward, this is now a task that Flow Builder can handle in a single action. 
Salesforce Overview: Now you can filter unwanted data from your collections in Flow Builder. Use the Collection Filter element to select a collection and define conditions. When the flow runs, the element outputs a collection with only the items that meet those conditions, leaving your original collection intact.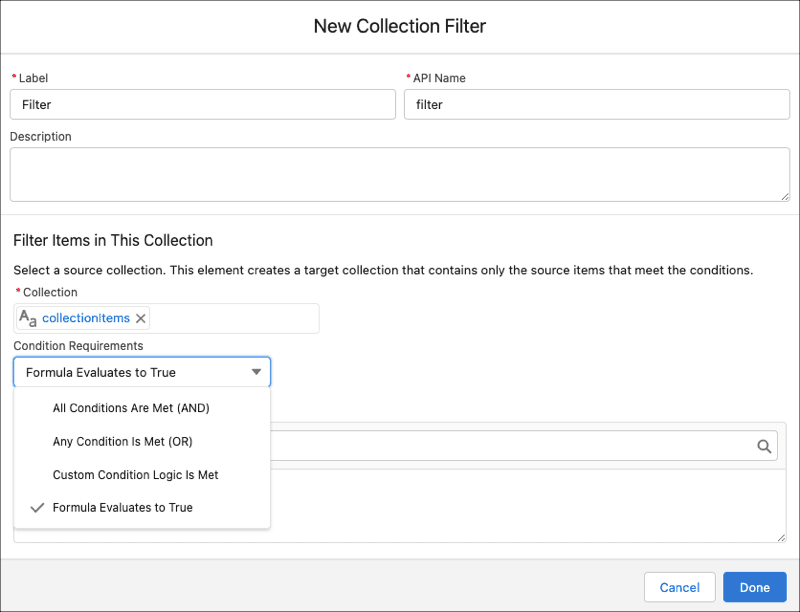 AdVic Note: With Spring '22, record-triggered flows now allow for configuration of the order of operation. This update will allow admins to group flows by the logic that is being completed rather than creating one giant flow with many components. 
Salesforce Overview: Specify a trigger order value to determine the run order of before-save or after-save flows for the same object. Declaratively configure a flow to run before or after another flow. Order your flows to help ensure consistent results without creating overly complex flows, letting you divide automation by teams or logical owners.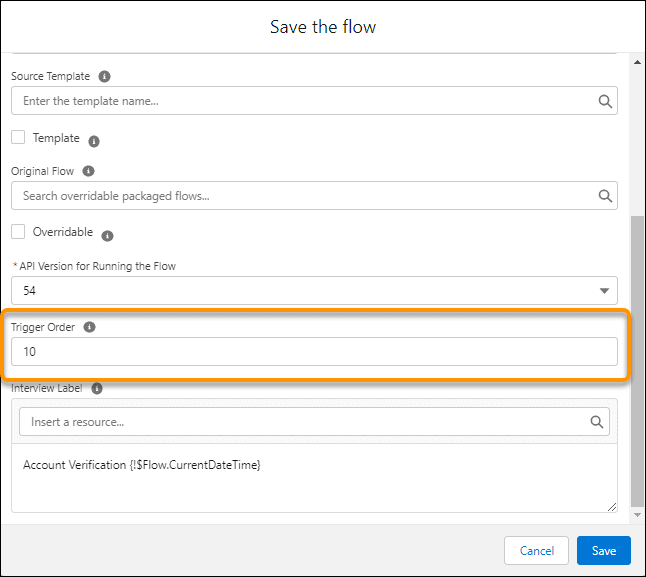 AdVic Note: Workflow Rules will be the first piece of non-flow automation to be deprecated in the coming years. Spring 22 comes with a tool that is currently in beta to migrate these to flow. 
Salesforce Overview: We know it's a lot to process, but it's time to begin the transition to using Flow Builder, the future of low-code automation. Use the Migrate to Flow tool to convert your workflow rules into flows. Flow Builder can do everything that workflow rules can do—and more.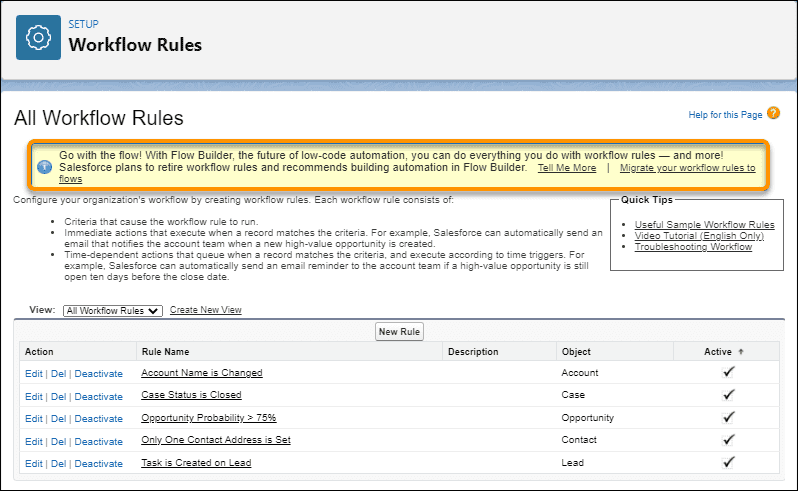 AdVic Notes: Starting in Spring '22, organization-wide sharing can now be applied to the product object. This provides an added layer to an organization's security and allows for additional customization. Note: Sharing rules and manual sharing will still be unavailable for this object. 
Salesforce Overview: To better protect your Salesforce data, this update adds org-wide sharing settings for product records. As of Summer '22, in new orgs only, the update sets the org-wide sharing default for products to Private for external users. Sharing rules and manual sharing aren't supported. This update was first made available in Winter '22 and was scheduled to be enforced in Spring '22, but we postponed the enforcement date to Summer '22.
If you have any questions about the Salesforce Spring '22 Release – or anything Salesforce-related – AdVic's consulting team is standing by to help! Reach us now, here.
Related Articles & Resources
Go with the Flow – Highlights from the Salesforce Spring '22 Release (Podcast) 
Top 6 Salesforce Winter '22 Release Highlights
Follow in a Reader