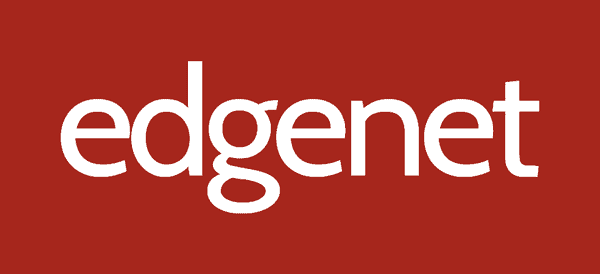 Customer Success Stories: Salesforce Data Migration Services for Edgenet
Logo courtesy of http://www.edgenet.com/
Overview
Edgenet is a SaaS (Software-as-a-Service) company that helps suppliers put their products onto a retailer's website (i.e. Lowes). Edgenet formats the products in the correct form for the retailer's to use.
# of Employees: 200-500
Location: Nashville, TN
Industry: Computer Software
Go Live Date: 6/1/2016
Website: http://www.edgenet.com/
Edgenet, a leading computer software company, approached Ad Victoriam Solutions with the need to migrate their current CRM (Zoho) over to a new Salesforce environment. Zoho was not meeting Edgenet's business process needs due to limited functionality. Salesforce, however, could offer this functionality.
Read this case study to find out how our certified Salesforce consultants were able to help.
The Story
In terms of functionality, Zoho as a Customer Relationship Management (CRM) solution just wasn't cutting it for Edgenet. For starters, they weren't able to correctly identify the relationships between retailers and suppliers due to the indefinite numbers of how many there were.
When Edgenet discovered that Salesforce had a junction object setup capability, they decided to make the switch. They hired Ad Victoriam to lend a helping hand and ensure a seamless Salesforce data migration.
"Our company has worked with Ad Victoriam over the past 6 months for Salesforce implementation, data migration, and add-on integrations with HubSpot, AskNicely, Eventbrite, GoTransverse, Wave Analytics, TalkDesk, Glance, etc.," said Dana Becker, Director of Customer Success at Edgenet.
The Challenges
Edgenet was unable to track and visualize how their retailers and suppliers connected within their current CRM (Zoho).
Zoho had limited reporting and tracking capabilities.
Edgenet wanted to connect retailers and suppliers in a more scalable way and gain the ability to add records as they grow. Zoho locked them in place and they couldn't effectively manage the system.
Our Solutions
By integrating the following solutions, Ad Victoriam sought to address Edgenet's challenges and concerns:
Sales Cloud Lightning Experience
We developed opportunities for Edgenet to track new business and renewals – yearly subscriptions to customers
Added greater visibility into "pipeline"
Lead conversion over to opportunity
Combined objects that had two lookups per account – Retailer lookup and Supplier lookup (account types)
We setup console with quick actions to help increase efficiency
Automated email to case setup and configuration that gets sent to multiple queues based on criteria
Created a Customer Community stand-up where retailers can login and notate tickets and issues
We built two dashboards:

Sales Pipeline and Actuals Dashboard (Sales % of quota)
Service Dashboard (Cases tracking)

One dashboard was able to provide what multiple reports would do
We developed centralized data reporting and apply filters as opposed to going into multiple reports to do that.
Training
We performed multiple end-user training sessions to ensure team members understood the value of Salesforce and obtained a competency level they felt comfortable with.
The Value/Results
We increased efficiency with Einstein Analytics (formerly Wave Analytics) reporting metrics
We implemented better analytics due to lack of reporting functionality in Zoho
We deployed quick actions for Service Cloud console in order to accelerate productivity
We added visibility into relationships between the supplier and retailers, helping Edgenet better visualize their entire business as whole
According to Becker:
"Our primary contact, David, has been exceptional. Our company is growing quickly, which forces our projects timelines to be tight. David has helped us meet and exceed aggressive dates on complex data and integration projects. He takes the time to train our team on admin tasks so that we can be self-sufficient, which is not common for most consultants. David understands our business model and has provided process and product recommendations that have helped our company (especially sales and support) become more efficient. I would highly recommend Ad Victoriam for any Salesforce-related projects."
Thank you Dana and the Edgenet team for your kind words. It was our pleasure partnering with you and we look forward to helping your continued success down the road!
If you'd like to see what our Salesforce Gold Partner consultants and data migration experts can do for your business, contact us today.