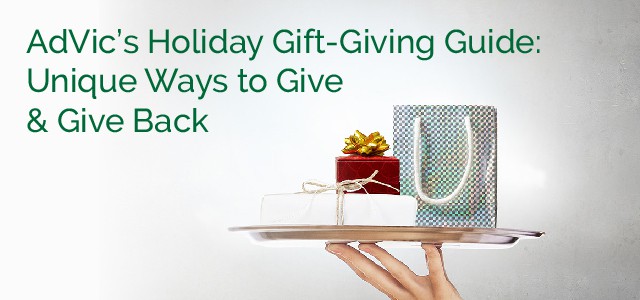 AdVic's Holiday Gift-Giving Guide: Unique Ways to Give & Give Back
Estimated reading time: 6 minutes
It's that time of the year again–that magical time when there is a crisp in the air, the leaves are hitting the ground, and holiday decorations find their way out of the attic for another year of celebration. And with that renewed focus on the holiday season, we also start that endless search for the perfect gifts.
As a B Corp, Ad Victoriam Solutions (AdVic) believes in shopping with its values. Our company gifts and swag are traditionally sourced from other B Corps, minority-owned businesses, or purchased locally (and sometimes all three). With this spirit of purpose and equality and compassion in mind, we've put together the 4th Annual AdVic Holiday Guide to share some of our favorite gifts with you, which in-turn, you'll want to explore for your own-gift-giving ideas this holiday season.
Traditional Gift Ideas
Looking for something

unique

? Look no further than

Uncommon Goods

. The Amazon of handmade, repurposed, personalized, and heartfelt gifts, Uncommon Goods offers something for everyone. Offering everything from

bird feeders

(pictured, below) to

cheese boards

(our top two picks), there is something for everyone on your list. Best yet, they are a certified B Corp that donates $1 for every item purchased ($2 if you join their

Perks club

).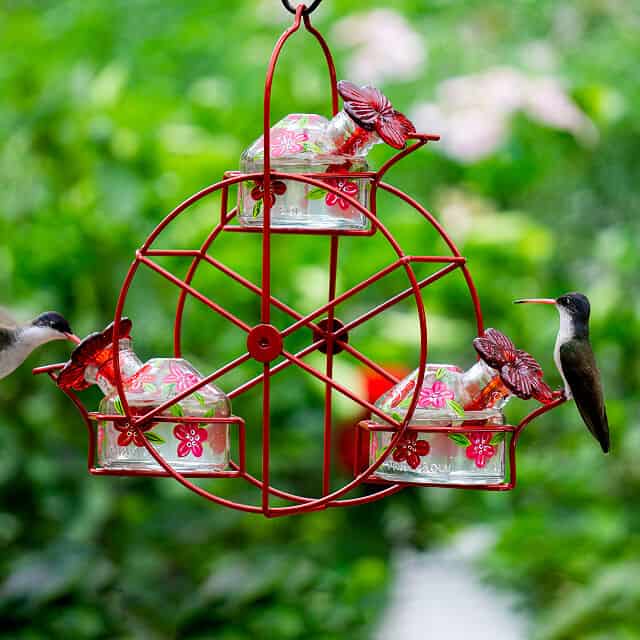 Is there an

outdoor lover

on your list? Check out

Cotopaxi

and

Patagonia

. These two B Corps specialize in everything outdoors and put sustainability front of mind with everything they do, including

Patagonia's repair process

where they'll fix your damaged item so you don't have to buy a new one. Our recommendation is the

Cotopaxi Del Dia collection

, which repurposes fabric scraps from other production runs, eliminating waste and meaning you're buying a one-of-a-kind bag.
Added bonus: If you live near AdVic's HQ – in the Alpharetta, GA, area – make the drive up to Clayton and support a local small business by purchasing your gear from our friends at

Wander North Georgia

.
Everyone has a reader on their list that still loves the smell and feel of a physical book in their hands. For them, check out the Lucy & Phyllis Bookstore, a black, veteran-owned online bookstore that's headquartered in Georgia. With a large selection of traditional favorites, book club selections, and black voices, there is guaranteed to be something that will bring a smile when it's unwrapped.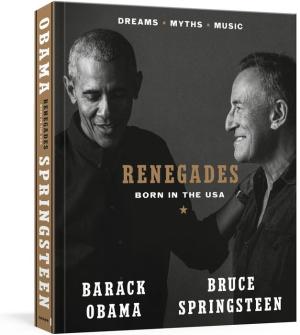 And as fall turns to winter, the days grow shorter, the air gets colder, and nothing beats curling up under a nice

blanket

. But what if we told you we found

the

softest blanket with an incredible story made by a company,

Sackcloth & Ashes

, built on giving back? We highly-recommend their

Glasses blanket

(pictured, below), designed by Naiomi Glasses, a seventh-generation Navajo textile artist. Not only will Sackcloth donate a blanket to a homeless shelter when you purchase any blanket on their site, 100% of the profits from this line go to a Navajo nonprofit, Chizh for Cheii.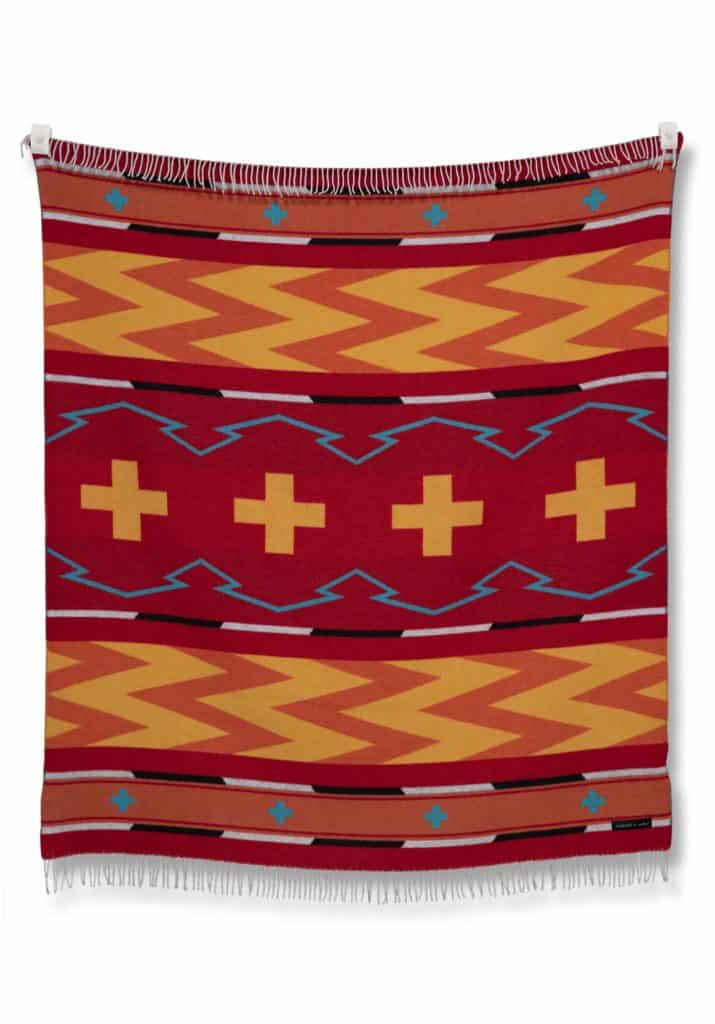 Travel Ideas
If you're planning on channeling your inner Clark Griswold this holiday season and surprising everyone with a good old-fashioned family vacation, check out Legacy Vacation Resorts. With locations in Florida, New Jersey, Nevada, and Colorado, Legacy has you covered whether you're relaxing on the beach, taking the kids to Disney, or hitting the slopes. Best yet, Legacy is a fellow B Corp and a proud member of 1% for the Planet, meaning they donate 1% of all revenue to climate related charities.
Don't take our word for it, take theirs by checking out one of the greatest ads ever made:
Four Legged Friend Ideas
Whether you're shopping for your furry friend or that person on your list that talks about their pet in a dog voice, we've got two great B Corp options for you, West Paw and Pet Play. From treats and truly indestructible toys, to tote bags and camping tents (yes, camping tents for dogs), these two companies have it all. And both companies prioritize sustainable materials (e.g. recycled plastic bottles) and USA-made manufacturing.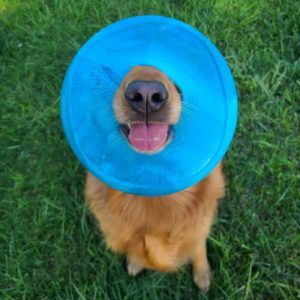 'I Don't Need Anything'
Everyone has this family member or friend. In theory, they're the perfect person to have on your list. In reality, they still want something and express disappointment when you actually get them what they wanted, which was nothing.
What better way to give them something they can't complain about than to make a charitable contribution in their name? Because of our commitment as both a B Corp and a member of Pledge 1%, we are lucky to work with and support a lot of wonderful nonprofits every year. Here are some of our favorites for you to consider:
HBCUforce

: We recognize the incredible lack of diversity in our industry and are passionate about supporting upstream solutions aimed at changing that. We can think of no better organization than HBCUforce, which "partners with HBCUs to implement programs that provide early access to cloud computing careers." You can

donate here

.

HYPE

: Local to Atlanta, and one of our

2021 Victory Project recipients

, HYPE is another great organization looking to make a long-term impact by "empowering girls of color with technology skills…to cultivate a pipeline of diverse talent for the tech industry." Be a part of their incredible mission by

making a donation here

.

The Little Pantry That Could

: With a significant AdVic team presence in the Nashville area, we've been fortunate enough to volunteer and support TLPTC for several years now. We've seen firsthand the impact that Ms. Stacy and her team of volunteers have made on their community and they are an inspiration to our team to serve our local communities. Serve them by making a donation using

this link

.
Happy Holidays!
No matter what you buy or donate for those on your list, we hope you'll shop with purpose and meaning and support organizations doing business the right way. You can find and search through a full list of B Corps in their directory. We also encourage you to shop locally and support underserved entrepreneurs (women-, people of color-, veteran-, LGBTQ+-, and indigenous-owned businesses).
Most importantly, we wish you the best of holiday seasons, filled with family, friends, and gratitude. From all of us at AdVic, happy shopping, happy holidays, and our best wishes for a happy and healthy 2022!
More Social Impact Blogs from AdVic
Follow in a Reader