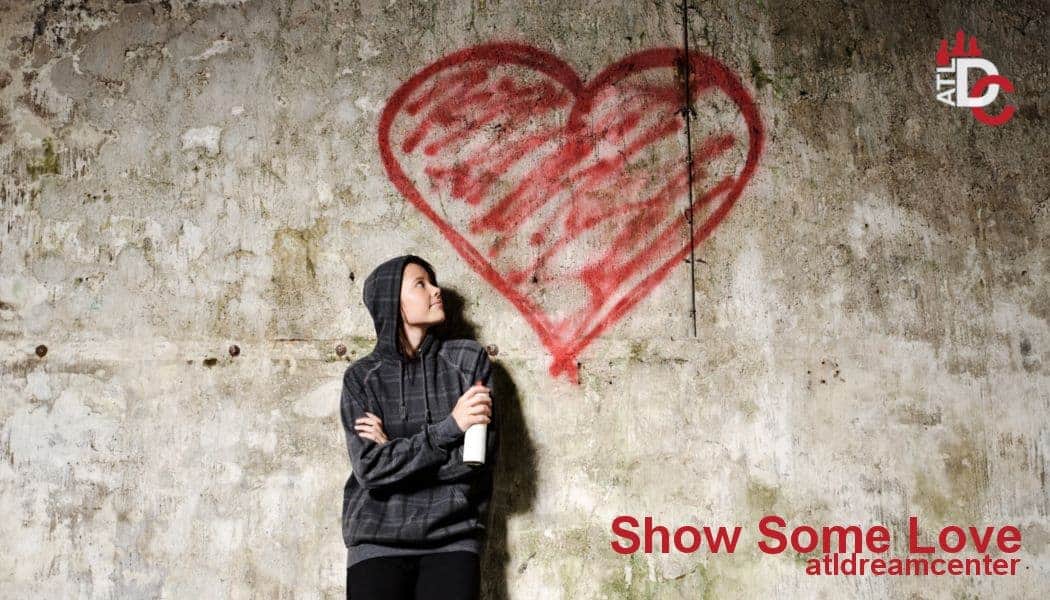 Atlanta Dream Center: Customer Success Story
Image courtesy of AtlDreamCenter.com
Overview
Atlanta Dream Center is a local non-profit organization that seeks to help men, women and children struggling with homelessness, poverty and sex trafficking.
Ad Victoriam Solutions was recently honored to partner with a local Atlanta non-profit as part of our initiative to give back to the community, providing key Salesforce implementation of important fundraising solutions.
Here is the case study:
The Story
The Atlanta Dream Center (ADC) is a faith-based non-profit located in Atlanta, GA run by Paul Palmer. Under the ADC umbrella, there are three main ministries that serve three distinct people groups:
Men: iAm (combatting homelessness)
Women: Out of Darkness (24/7 rescue hotline and short-term housing for victims of sex trafficking and all forms of commercial sexual exploitation)
Children: Metro Kidz (supporting at-risk kids in poverty, hunger, academic struggles and drugs)
The ADC's mission is to reach, rescue and restore victims of commercial sexual exploitation, homelessness and poverty. Aside from a small paid staff (20 or so people), all three programs are completely volunteer-driven which, when combined, form a small army of volunteers in upwards of 200-300 individuals on the roster.
The Challenge
ADC came to us with a number of organizational challenges they were hoping to address. For starters, keeping track of the men, women and children that they serve was extremely difficult.
Other challenges the organization faced included:
Ability to track donors, volunteers and clients.
Since donors could be individuals/organizations, they needed the ability to track the life of each record all the way to nurturing.
Because volunteers come in from different sources, different forms led to duplicates. They wanted to ability to follow-up and check current status.
Clients need to achieve their goals; therefore, the ability for details associated to be visible to those who can help was greatly needed.
Individual spreadsheets were not online.
Limited collaboration on the day-to-day dealings.
Ability to communicate across the organization was time-consuming, and every moment counts for a non-profit.
Additional tracking related to facilities.
Our Solution
Once we understood the full scope of challenges facing the Atlanta Dream Center, we helped implement Non-Profit Starter Pack, Volunteers for Salesforce and Salesforce for Outlook, customizing each solution to fit the unique needs of the organization.
Other strategies we implemented to address the challenges listed above included:
Creation of three different record types for the tracking of Lead/Account.
Appropriate automation rules to accommodate the record's life through the cycle.
Automation to remind to follow up with potential Volunteers and Client goals.
Page layout customization assigned to record types.
Structure implemented to accommodate other organizations as they come within the ADC umbrella.
Import and transfer data from legacy systems/user spreadsheets related to Donors, Clients, and Volunteers into Salesforce.
The Value/Results
ADC is now able to manage contact relationships and track fundraising efforts through the system we put in place. Moreover, all information related to Clients and Volunteers now has the ability to stay consistent and unique to assist in all their different outreach programs. Through the customization put in place, these different types of records are able to be entered by one person and collaborated on by the organization as a whole to ensure success.
ADC has shown that Salesforce solutions can be adapted to any business scenario, with the end result always being the same: increased efficiency. The ADC team is taking full advantage of this system and gears are turning to see how it can get even better. They have high hopes for this tool within the organization on many fronts.
We at Ad Victoriam were thrilled to partner with such a wonderful organization. If you would like to learn more about how we can help your business or organization, contact our certified Salesforce consultants today.