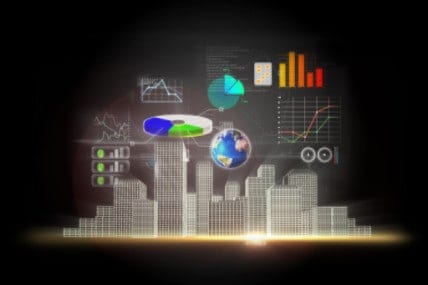 The Commoditization of the Data Warehouse
These are exciting times in the data and analytics world! The last couple of years have seen a surge in technologies and offerings that bring big-time data and analytics into reach for most companies. No longer isolated to Fortune-500 data powerhouses with multi-million dollar project budgets, "Big Data" and Data Warehousing are becoming a commodity thanks to the cloud and innovators such as AWS and Microsoft.
PaaS: In the Beginning…
It all started with Platform-as-a-Service (PaaS) solutions such as Redshift from AWS, Microsoft's Azure SQL Data Warehouse as well as IBM's DashDB Enterprise, among others. These solutions promise Petabyte scale capability and pricing that makes them a viable solution for many startups and mid-market companies needing advanced data capabilities with a minimum of IT infrastructure and cost.
We continue to recommend these solutions to our customers that are RDBMS-savvy and have SQL skills in-house that they want to leverage.
SaaS: The Next Evolution
The next evolution was to Software-as-a-Services (SaaS) solutions such as Snowflake Computing's Elastic Data Warehouse and Cazena. These solutions further lower the IT infrastructure and skillset cost required to achieve big-time analytics capabilities.
Additionally, they drive a more seamless analytics experience by bringing non- and-semi-structured data and traditional structured data together in a cohesive solution. These solutions also drive a more elastic model, allowing businesses to scale and shrink their solution on-demand as their business and analytics needs change over time. They manage the resources behind the solution with a minimum of IT resources required, while consolidating an array of best-in-breed technologies to simplify the "data ecosystem."
As Hadoop offerings continue to progress, they are also figuring heavily into the data ecosystems. Many providers, such as AWS and Microsoft, offer cloud-based solutions that can be near-seamlessly integrated into more structured data warehouses and ecosystems. On-premise solutions from Cloudera, Hortonworks and others give companies that require non-cloud solutions options as well. The performance and tools such as Spark and Yarn are broadening the use-cases for Hadoop and improving the performance of processing and querying against non-structured data.
Integration: Greater Accessibility
Finally, integration solutions for the data warehouse are becoming even more accessible and easy to use. A great example is Microsoft Azure's Logic Apps. These solutions allow simple integrations and control-flow to be developed in a cost-effective model with lower technical expertise requirements. Typical infrastructure considerations for connectivity to systems still apply, but the ability to deliver batch and near real-time integrations between common applications and/or data sources using pre-built integration connectors is growing rapidly.
Conclusion
All this means more options for companies and solution providers, at the right scale, skill-set and price. These are exciting times indeed, as we can now deliver data and analytics solutions with greater fit and value than ever before. Contact us and we'll connect you with a data solutions specialist.