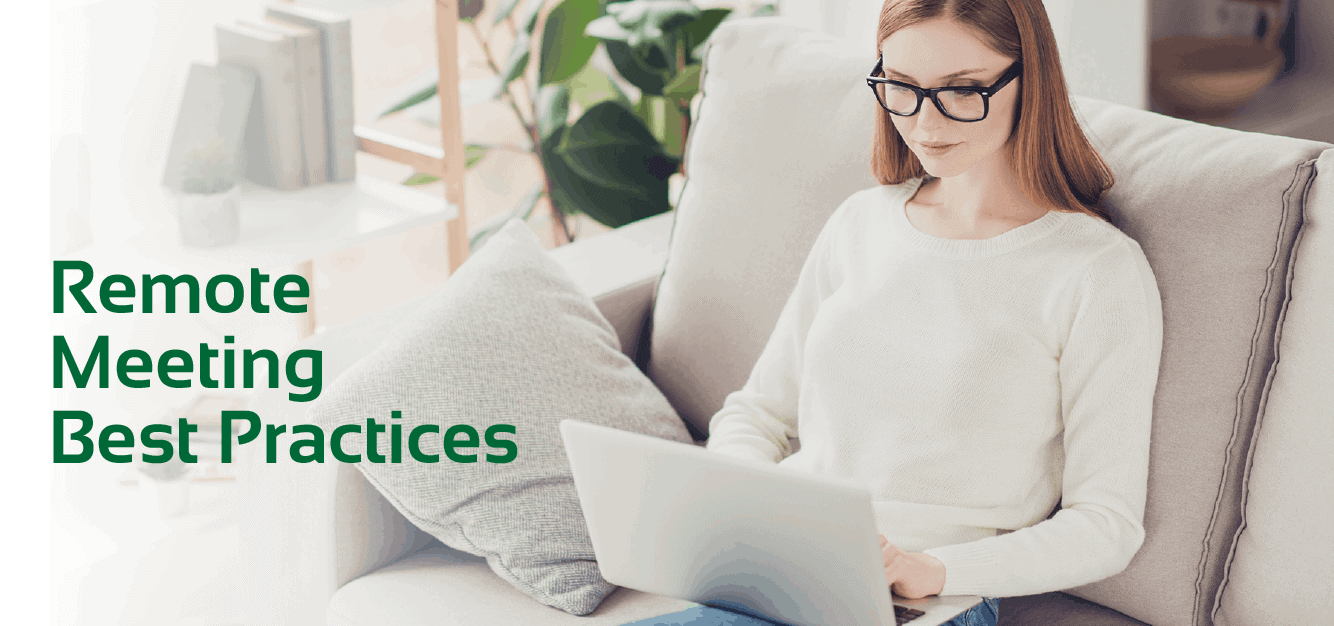 Remote Meeting Best Practices
While some will hunker down and try to ride out the COVID-19 pandemic wave, others will pivot their strategies and keep moving forward. Ad Victoriam has had a remote workforce since inception, so we are a great example of how you can successfully service your customers and grow your business while working remotely.
For many who are not used to remote work, one transition they'll certainly experience is a reduction of face-to-face meetings, resulting in an increase in virtual meetings.
Tips on Conducting Virtual Meetings with Customers
Use Your Camera: When you log-in to your video software, turn your camera on. This will make the meeting more personal and help the prospect feel more comfortable. Eye to eye contact also increases attention and engagement. Make sure you look ready to work, just as you do when you go to the office.
Know Who You're Talking To: Plan your meetings beforehand so it's an efficient and effective meeting. Do a Google search of your audience to see if they have written any articles, if they are in the news, and look at their LinkedIn profile. Be informed about their experiences and skills so your conversation with them is more targeted.
Prepare: Create an agenda and items that you can share on your screen. Before talking business, make sure everyone agrees to the agenda and if there is anything missing from the agenda that needs to be addressed now or during a future call.
The Human Touch: Start with a little chat to show your human side and to increase the personal feel of the meeting. Chat a little about your day, acknowledging world events and simply ask how they are today. Give them time to share, if they choose to do so, and gauge the person's interest in continuing the discussion. If they are distracted, ask if another time is better, and especially now, be sensitive to the person's needs/situation. Hard-sells are probably not the best, instead, educate and offer short- and long-term solutions. Read for signs that they are not ready or able to commit right now.
Engagement: Ask open-ended questions to get and keep your prospect sharing information. Take notes so you can refer to them before your next conversation, which will demonstrate that you care about their needs and their business.
Mid-Call Touchpoint: About half-way through, do a quick check-in. Do they have any questions; OK to continue on with the agenda? This will keep you aligned and know that the content of the discussion is meeting their needs.
Closing: Do a quick recap of the content including all follow-up items. Once you gain agreement on the follow-up items, discuss timelines for follow up. Then, gain agreement on the next steps, whether that is a meeting or email.
Follow-Up: In your CRM software (such as Salesforce Sales Cloud), immediately add your notes to an Activity, and create a Task for each follow-up step. Then, move the prospect to the next step in your sales journey as appropriate based on your internal guidelines. This all will ensure you stay on track with your prospect so you can work them towards closing.
The remote-ready Ad Victoriam consulting team is available to speak with you today if you have questions on how you can integrate tools that can make your remote meetings more beneficial for your team members and customers. Click here so we can immediately start working on your solution.
Subscribe in a reader