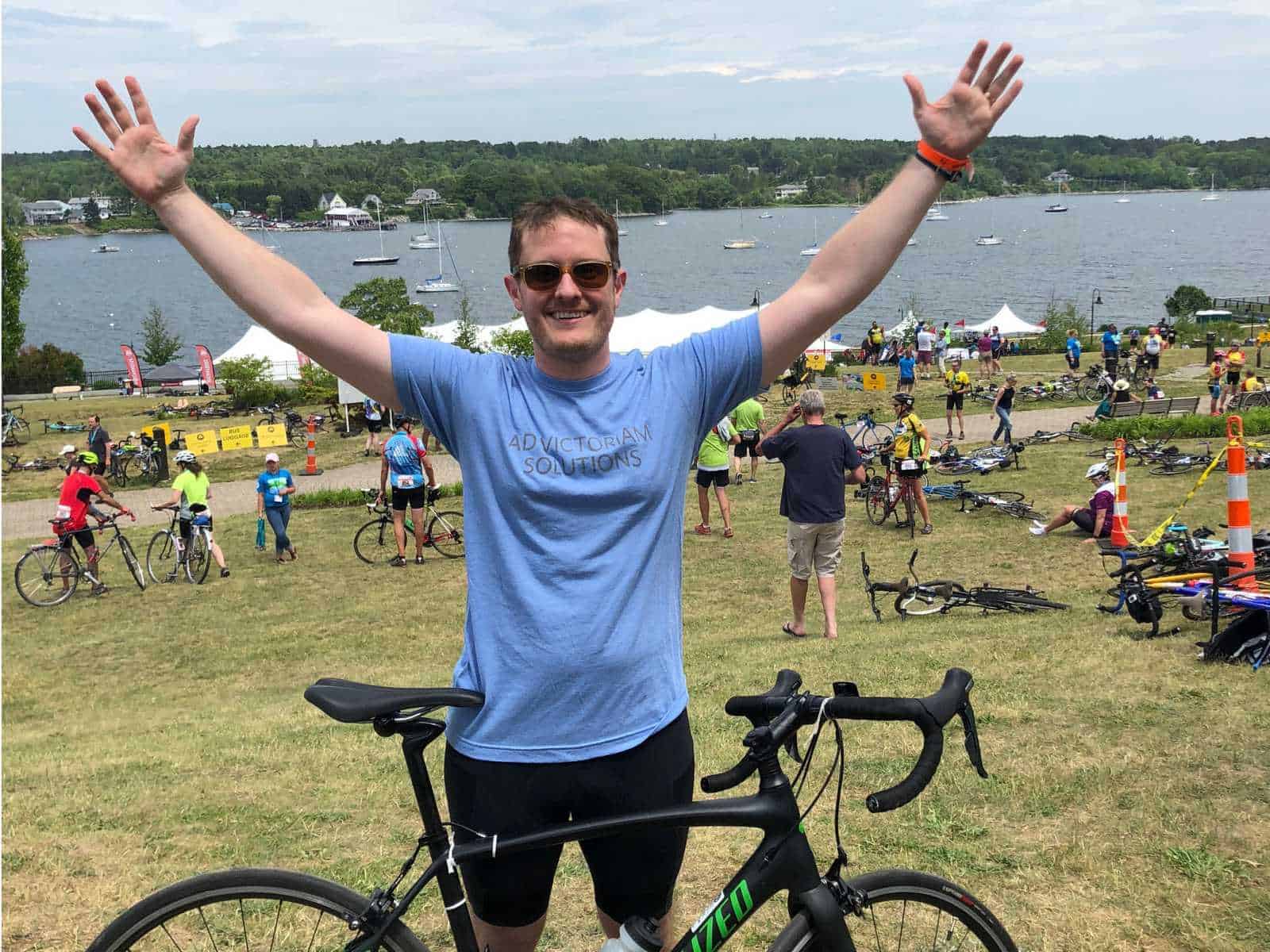 Mountains to the Sea: Cycling for Charity
Three days. 180 miles. From the mountains to the sea for charity. Todd Giddens rode in the 34th annual Trek Across Maine to help raise more than $900,000 for the American Lung Association (ALA). ALA is a non-profit organization that funds research for lung diseases including lung cancer, COPD and asthma.
"I have always been passionate about cycling," Giddens shared.  "The Trek Across Maine offered a unique opportunity for me to experience a new part of the country while raising money for a wonderful charity," added Giddens, an Ad Victoriam Solutions Salesforce Consultant.
The bike ride started Friday in the mountains of western Maine and finished Sunday evening in the coastal city of Belfast. Winding through quiet country roads, the cyclists descended more than 3,000 feet during their journey to support ALA.
In addition to his love for cycling, Todd was inspired to ride for this particular charity. Todd stated that, "Lung cancer is the number one cancer related killer for both men and women. Lung disease is the third leading cause of death." He continued, "My wife Amelia and I raised $1,200 supporting the cause in memory of loved ones affected by lung illnesses." For Todd, the trek was personal.
In addition to doing good for the world, our Ad Victoriam Solutions Consultants work as a dedicated, innovative team, taking on your Salesforce challenges. We are Salesforce cloud and data consultants who customize our approach to meet your unique methodologies for increased efficiency, accelerated productivity and scalability. Contact us to learn how we can help your business thrive.